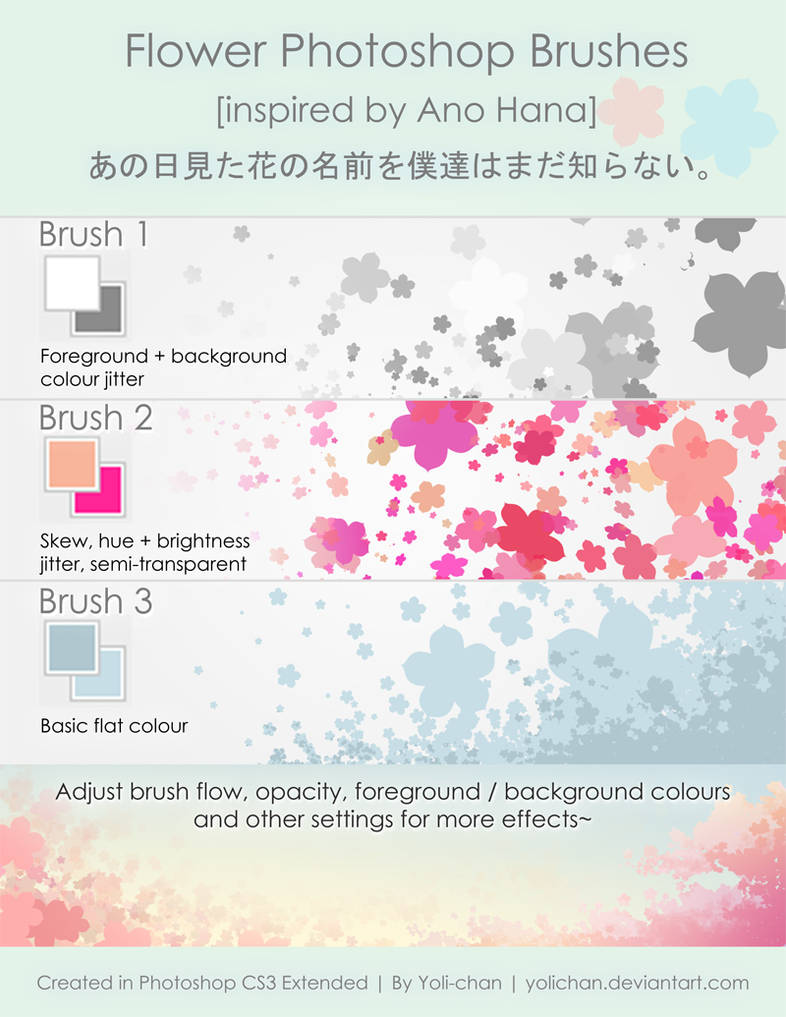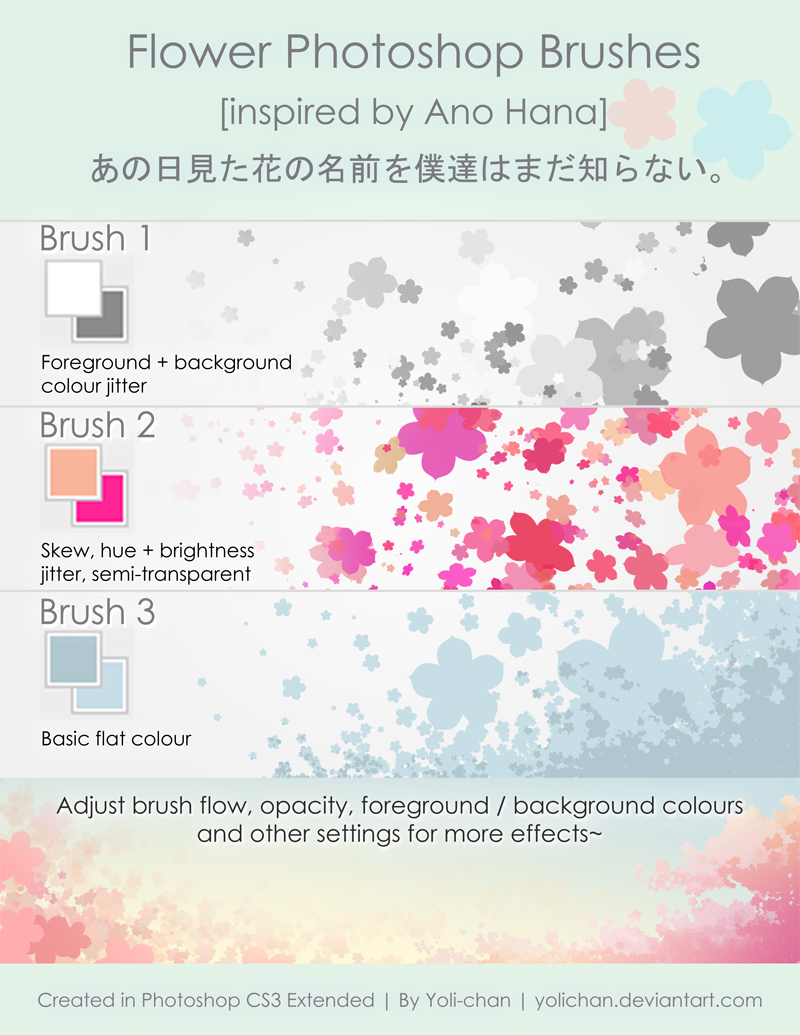 Watch
The first brush that I've ever offered omgomg.
Made in
Photoshop CS3
. Comes with 3 brush presets, see examples above.
If you'd like to support me, you can buy it (like a donation) for 100points/$1 by clicking the Purchase button on the right side of this page. C: Otherwise you can download it for free from my site below.
I originally created this in Illustrator and then turned it into a brush to use for my
Android live wallpaper
. I wanted it to closely resemble the flowers from the ending~ I couldn't find a brush in this particular shape anywhere else and thought it might be of use to someone.
You may:
• use this brush in your personal work or commission work
• use this brush without linking back (but credit is highly appreciated, and I may even feature you somewhere)
You may not:
• resell this brush
• claim it as your own
• Copy my Android app hehehe. :9
Random fact: If you look closely it's not the EXACT same flower shape as the one in the anime, but I wanted wider and more symmetrical petals.
--
Tumblr
|
Twitter
|
Android Apps
|
Pixiv
|
My Website