Pfffff, I was really tempted to call this piece "alien booty"... but I don't want people to think I'm THAT immature (I am)
Anyway, it took approx two centuries to complete this! I can't believe
GoldenKingpin
have been so patient, thanks again about that <3 You might see soon the lines + an animated version of this artwork (animated step by step)
See also: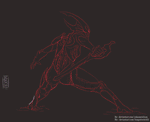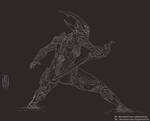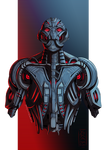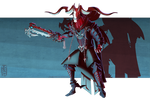 Featured in Features of October 2018
Featured in the Warframe Prime Time #224 (thank you girls!)
Featured in
EVERYONE DESERVES TO BE FEATURED 38
Featured in the
Saturday Primetime (Feature #1)
Featured in the
Feature friday no.57
Featured here:
Art Feature #01
Feature

ominant Color
Warframe belongs to Digital Extremes
You can't repost this on Deviantart. Pinterest and other websites are ok as long as I'm credited/redirected to this webpage.
I used a reference help for the pose, found on a website of challenges for artists, but the pose wasnt credited. If you find it, please link it to me!
Please reblog the Tumblr post instead of making a new one, it's more respectful to me!
Feel free to join ArtCore! (Discord) to never miss a streaming, share your art and adertize yourself!