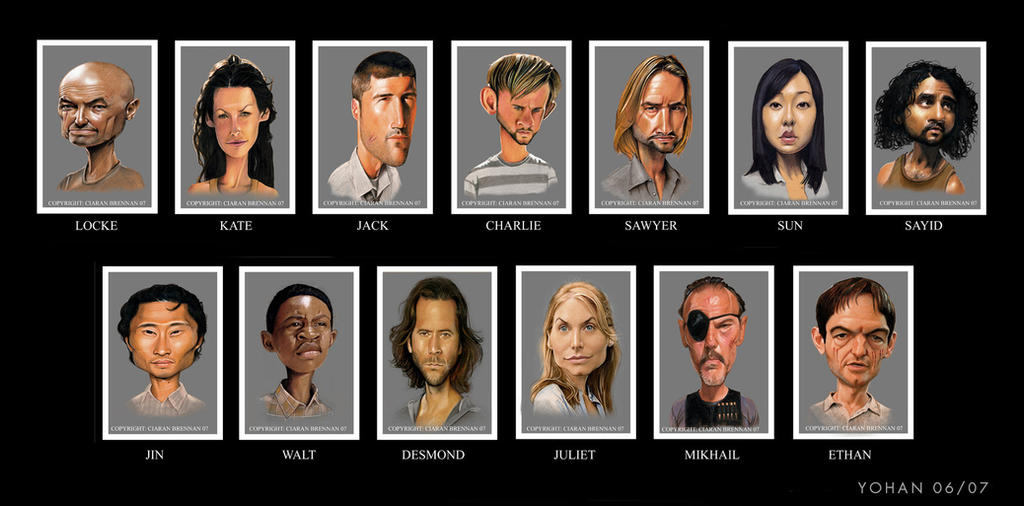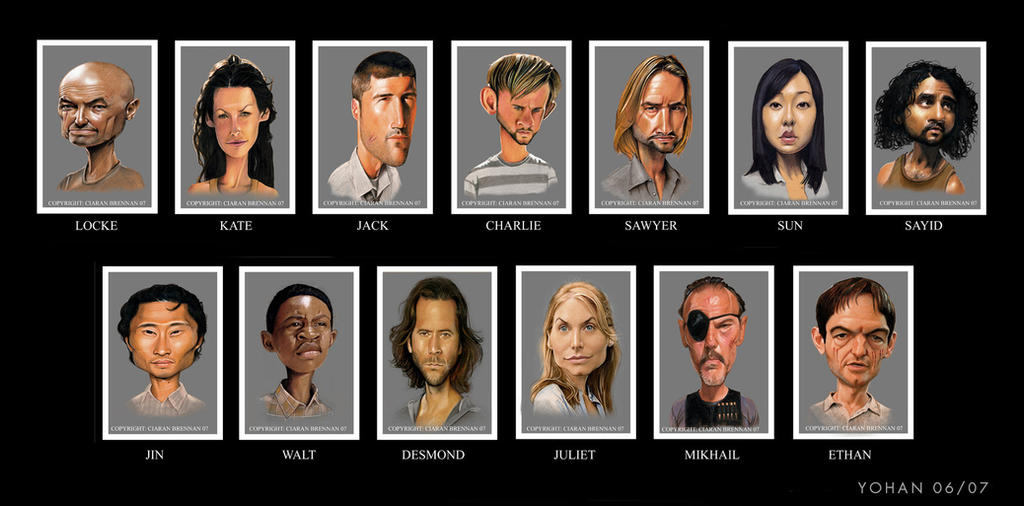 Watch
FULL VIEW PLEASE!!
my favrit show on the auld box at the moment is LOST , so i did this set of caricatures of some of the characters i like from the show. they are all drawn with clouring pencil and the backgrounds were added in photoshop.
enjoy
UPDATE 20/6/07 - Jin, desmond and walt added!
UPDATE 28/8/07 - Juliet, Mikhail and Ethan added!
My links:
Tumblr
Instagram
Facebook