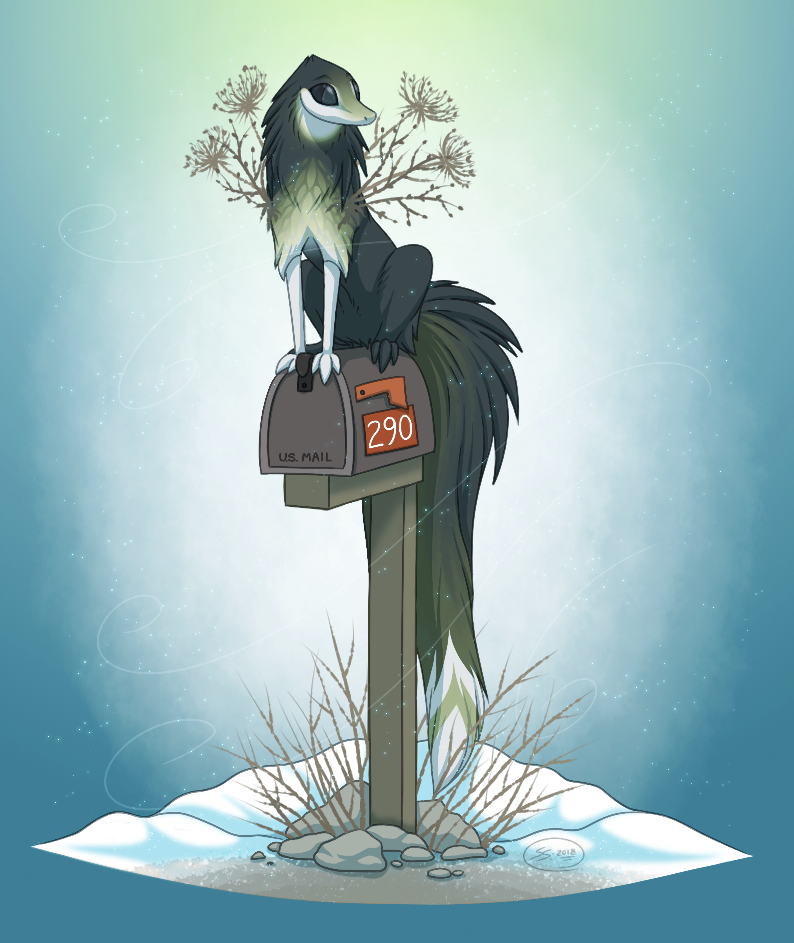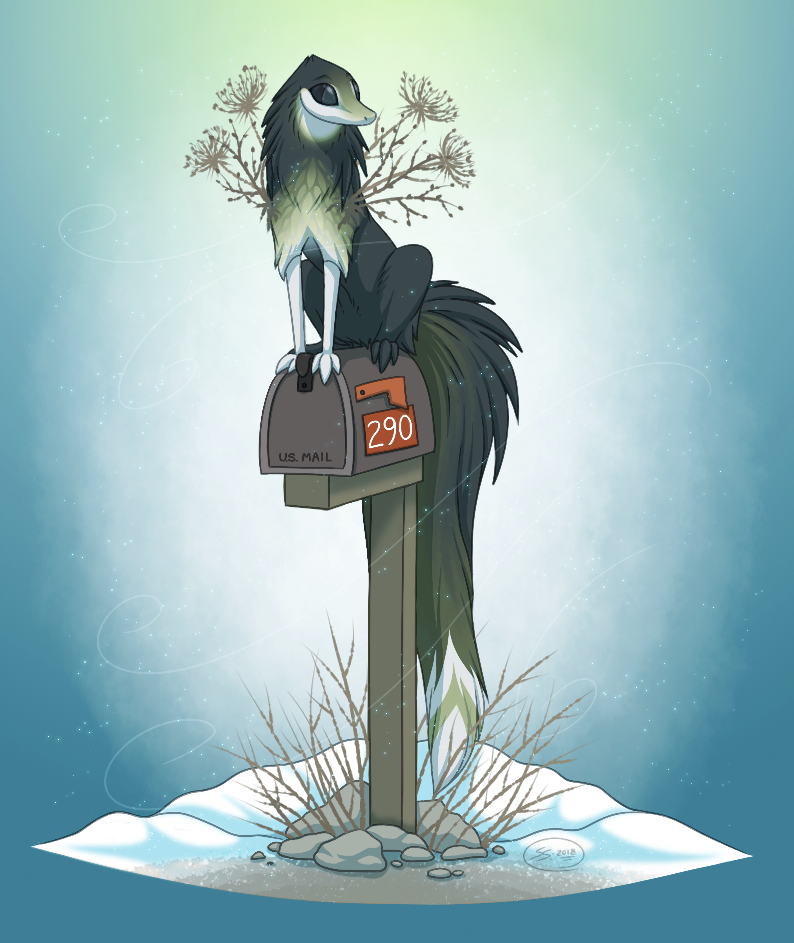 Watch
...He likes to be tall.
First art of 2018! Something wintery! ..and frigid.
The mailbox number was originally ours, but then I went "No.. it should be his Esk number." Anyway, our mailbox falls over a lot. I'm not sure why. Maybe this is why.
Wander
can be a troublemaker at times, but he's unaware of it. He knows not what he does, he just.. does. Wander is generally unaffected by the cold, but his nature features change with the seasons just as real ones would. Crispy. I may have drawn him a liiiittle too big here, but I guess it's close enough.
4 GP
- Shaded Illustration
+
2 GP
- Full Body Bonus
+
2 GP
- Minimal Background
--------------------
Total:
8 GP
earned.


10 AP
- Shaded Illustration
+5 AP - Personal Art Bonus
--------------------
Total: 15 AP earned.