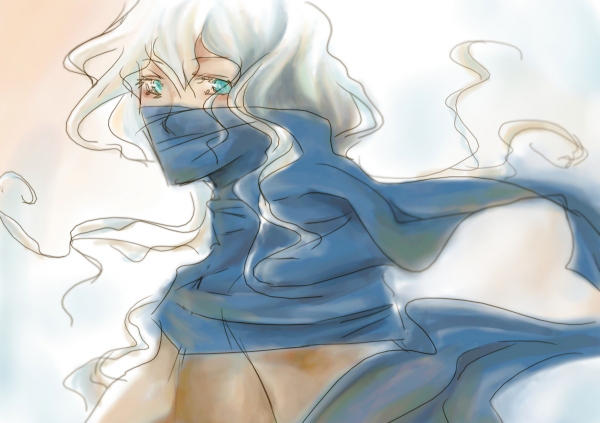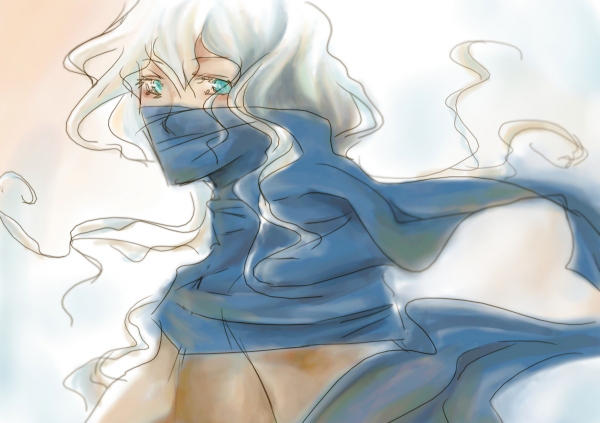 Watch
fanart of HERO :
[link]
by

it's really a nice story, just like a dream
i read it while listening to the song by Mr Children.. it suits the mood so well *3*
(thank you to
, i found the link on her livejournal page >3<; )
30min doodle.. may be scraped later~
just to tell you i'm still alive (maybe not for long)
i'll reply to everybody.... when i'll have more time (not very soon T__T; )

OH MY GOD IT'S EIRA *fangasm*
He's so freaking lovely! You really got a HERO-ISH feel to him; the hue of the colors and his expression, and how his neck is so long and slender. Beautiful.

I'm a hopeless, hopeless HERO fangirl, so not faving this is out of the question.
Reply

Reply

beau *O* j'aime la légèreté de ses cheveux
Reply

aww so soft and pretty~! i do love the eyes, so sad... ;__;

and yush it's nice to see your arts again!

Reply

Lovely cool colours! Mmm... puts me in the mood for drawing~ <3
Reply

ASFDHGGFDSDFS THIS IS AMAZING







I WANT CAPSLOCK HEARTS THAT CAN EXPRESS MY LOVE FOR THIS, HIM AND YOU!
(i saw today that you read HERO and was very happy <3 geee kick me plz, me needs to finish my fanart wip-s so much. started them as a bday present for Hwei, but that was two months ago)
Reply

*kick you* FINISH YOUR WIPS! >3<;;
i'm glad i found this comic through your livejournal (sorry i'm not active again on it

) i really loved the story~ have you been reading it for a long time? i really love Eira (and the 'new' Eira too~ )
this comic makes me so sad and happy at the same time ;__;

Reply

yes exactly, sad and happy, just as the song *nodnod* i have the feeling that people don't like Lost too much since he hasn't got much of personality... kinda everyone is Val's fan (: but i like Lost very much, he is such a sweet child.
i've been reading for a year now, and i'm only a bit sad that i didn't find it earlier... ehhh <3 so! started a Lost fanart xD gee it'll be done soon! thanks for kicking me lazy but, Shuu-chan <3
Reply

but Val is too much of a 'cool' main character! whereas Lost (is that how you call him?

) has such a sad and mysterious and pure aura surrounding him

(though Val's story sounds really sad too >3<;; )
i like how we can read all about Lost's feelings~
waaah it's been a long time!~ it must be hard to wait for next week's pages >__<; i wish we could read the whole comic right now

Reply

ahh i think waiting for the next pages is one of the things that make me go on xD whatever happens, i know that some time next week there'll be 3-4 brilliant pages full of love annnd it's really something to look forward to (:
thinking of Val's story always makes me sad, because it seems so dramatic... it seems, to me at least, that he loved Eira very very much, and i wonder how long he was without him and brr poor fluff :3 and he's so childish too!
and mm yes i think Hwei calls the 'new' Eira "Lost", at least that is what i've seen in pictures... aghhh two more days till update!!!11
Reply

ahah when i read this comment.. "two more days till update"

speaking of Val, i didn't understand everything that happened in the watchtower, when the door 'became' him

but i think time doesn't mean anything before Lost found the watchtower, and the witch's house is like a dream, so during all the time when he stayed here, he was also with Val..
(ahah sorry for my cheesy explainations xDD;; but that's how i understood it~ )
Reply

nah your cheesy explanation fits my cheesy idea of ValxEira so there, i don't mind

*shot* lalala.
Reply