April 3 - May 3Update 5/11/15: The winners of the Design A Kick@$$ Gijinka Contest have been decided! Click the link below to see the results~



Kick@$$ Gijinka Contest WINNERS!The wait is over! It's finally time to announce the winners of the Design A Kick@$$ Gijinka Contest!
I'm not kidding when I say that this had to be one of the hardest contests I've ever had to judge, especially when it came to deciding on a Puff (so many adorable entries). There were a lot of great gijinkas that we wish could have won, but we could only narrow it down to a very select few. So without further ado, we present to you your winners~
:iconblacksparklesplz::iconredsparklesplz::iconblacksparklesplz::iconredsparklesplz::iconblacksparklesplz::iconredsparklesplz:
CHARLIE
Winner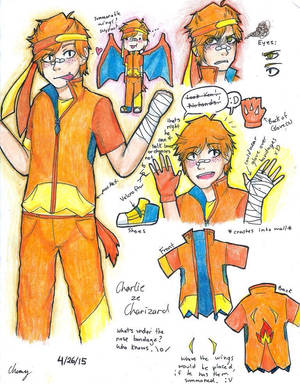 by

Pikachewy99
Runner-up

by

Mad-Revolution


:iconblacksparklesplz::iconredsparklesplz::iconblacksparklesplz::iconredsparklesplz::iconblacksparklesplz::iconredsparklesplz:
PECKS
Winner

by

growlum-the-awesome


Runner-up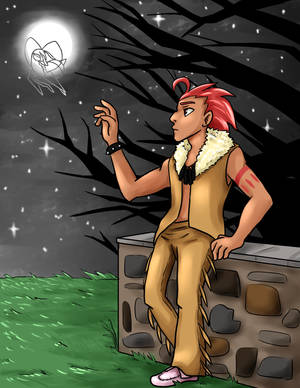 by

jadethestone


:iconblacksp
It's about time for another Kick@$$ contest!
This year's theme:
GIJINKERS!
I enjoy reading gijinka comics as much as the next person, but it seems that I can never be bothered to design gijinka versions of my own pokemon OC's. I've done a few rough concepts in the past, but nothing really official (save for Shii). So I thought, "Why not host a gijinka designing contest~?"
Honestly, I've been playing with this idea for over a year, and it's a good opportunity for you guys, because participants could potentially win a premium membership, dA points, or
a chance to have their design featured in an extended, fully colored Kick@$$ bonus comic!
If that doesn't sound enticing, then I don't know what does!

- - - - -
RULES
1. Design a gijinka for any one of the following Team Kick@$$ pokemon:
+ Charlie the Charizard
+ Pecker the Fearow
+ Puff Daddy the Jigglypuff
+ Leviathan the Gyarados
+ Rod the Eevee
Note: Both Shiitake the Gloom and Bill the Clefairy are exempt from this contest since Shii already has an official in-comic gijinka form and Bill is practically a reverse-gijinka already.
2. The designs MUST be colored (doesn't matter if it's digital or traditional).
3. While I prefer that submissions be limited to one character, other gijinkas CAN be included (but only one character can win per artist).
4. Entries can also include multiple versions of the same character.
5. As an example of what I'm looking for, here's Buzzkill the Beedrill done by

for our art trade: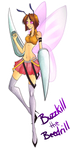 And that's basically it!
- - - - -

Deadline is
Sunday, May 3rd.
(That's four whole weeks!)

Entries must be submitted to the
Gijinka Contest folder
of

(you don't need to be a member to submit).

Multiple entries are allowed, but only one can win per artist.

Submissions will be judged on creativity, quality, effort, and how well the designs reflect the pokemon as characters.

There will be five winners (one for each character), and five runner-ups.

The winners will have their designs featured in an official Kick@$$ bonus comic!

Runner-ups will win a 3 month premium membership (or 650

) each!
It's worth mentioning that winners will be decided exclusively by me (since I'm the one who will have to work them into a comic), but the runner-ups will be determined by our panel of judges. Also note that I might need to make small changes to the winning designs in order to make the team appear more uniform and/or to make them fit within the style of the Kick@$$ universe (but the artists will still receive full credit).
Have any questions? Feel free to ask in the comments.

Good luck!
~ Yin