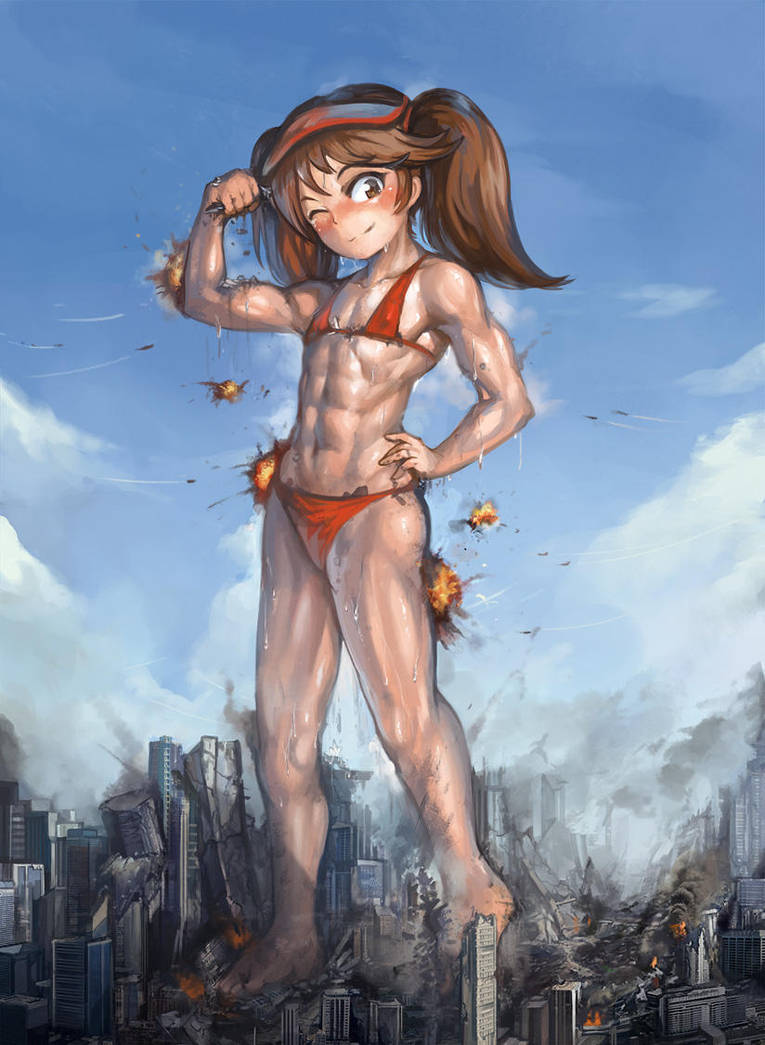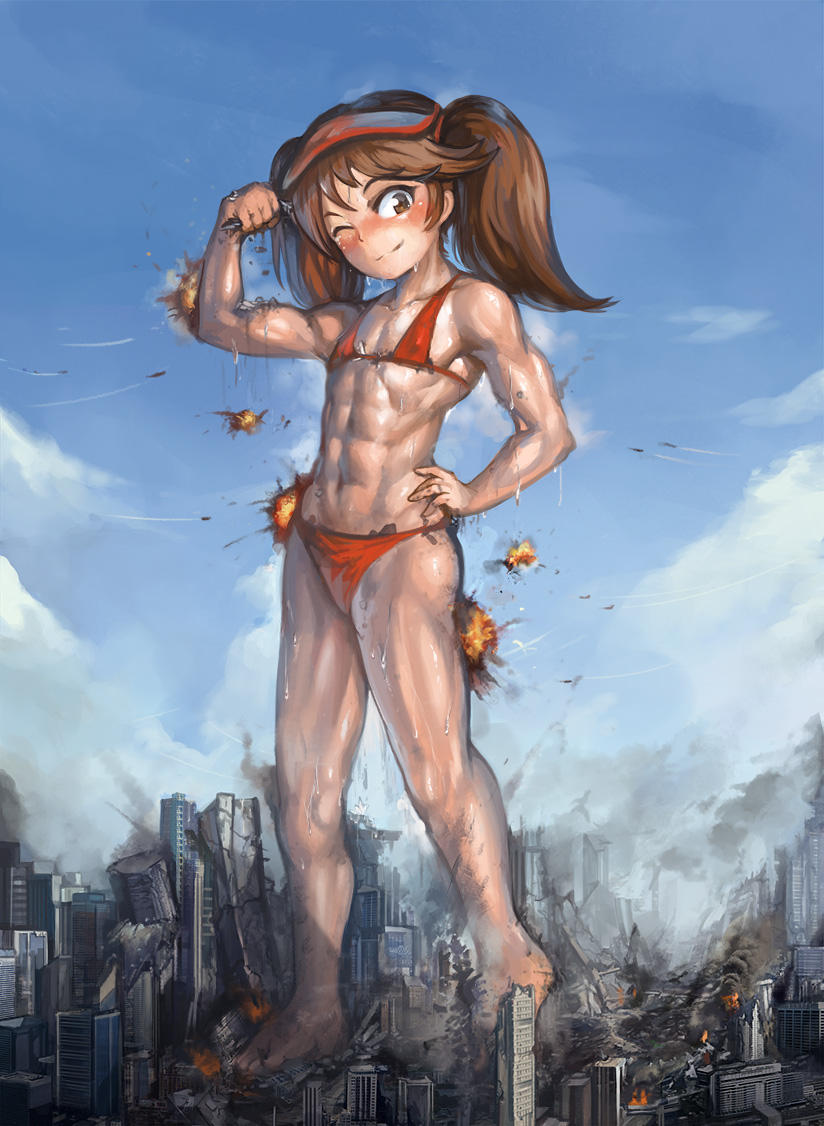 Watch
The giant shipgirl's twintails bounced cutely with every earth-shattering step she took, her cheerful disposition contrasting greatly with the mass panic happening at her feet.

Her tight body was visibly steaming as it remained unscathed by any attempt by the military to stop her. Making short work of the ground forces with deliberate stomps, entire battalions of armored vehicles were reduced to scrap metal immediately under Ryuujou's gigantic soles.

Entire buildings easily gave way as she stomped and tore apart the city with only her feet. With the tallest buildings barely past her knee in height, even the slightest motions by her knocked over massive skyscrapers, her invulnerable flesh carving through hundreds of floors of concrete without resistance.

Drawing some attention to the air force desperately trying to slow her rampage down, she defiantly flexed her rubble-covered, mile-wide biceps, chuckling at their ultimately futile attempts to slow her down.

By the time she would be done having her fill of fun, the city would have been flattened out more than her eternally charming, washboard chest.