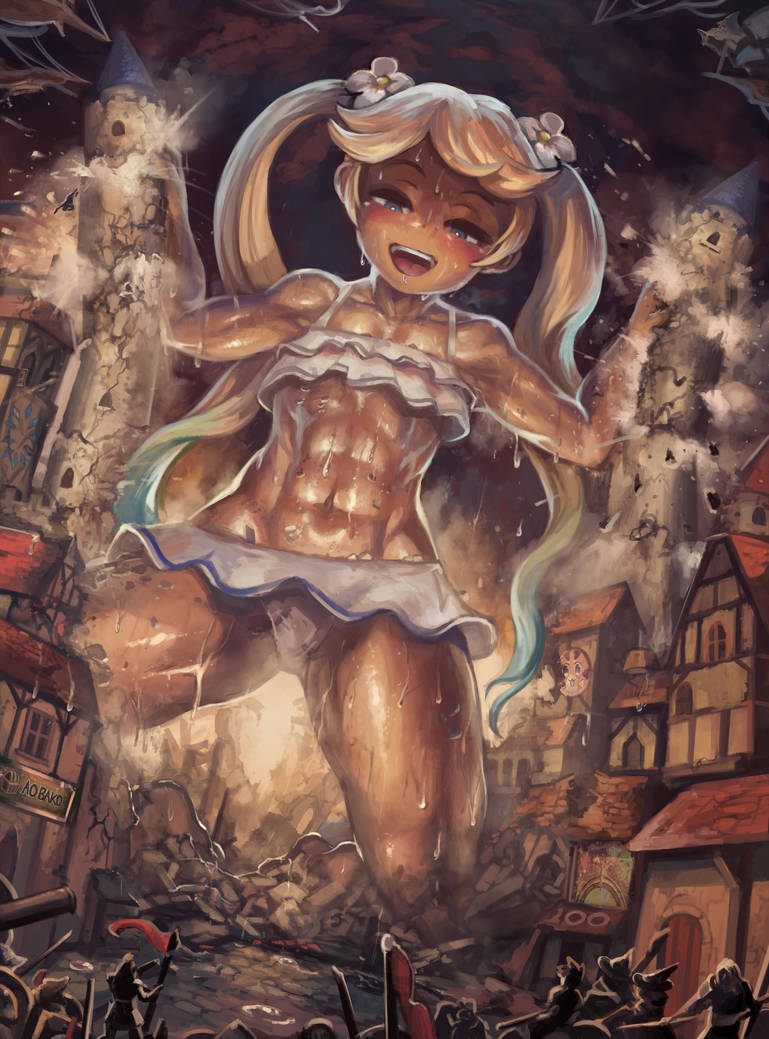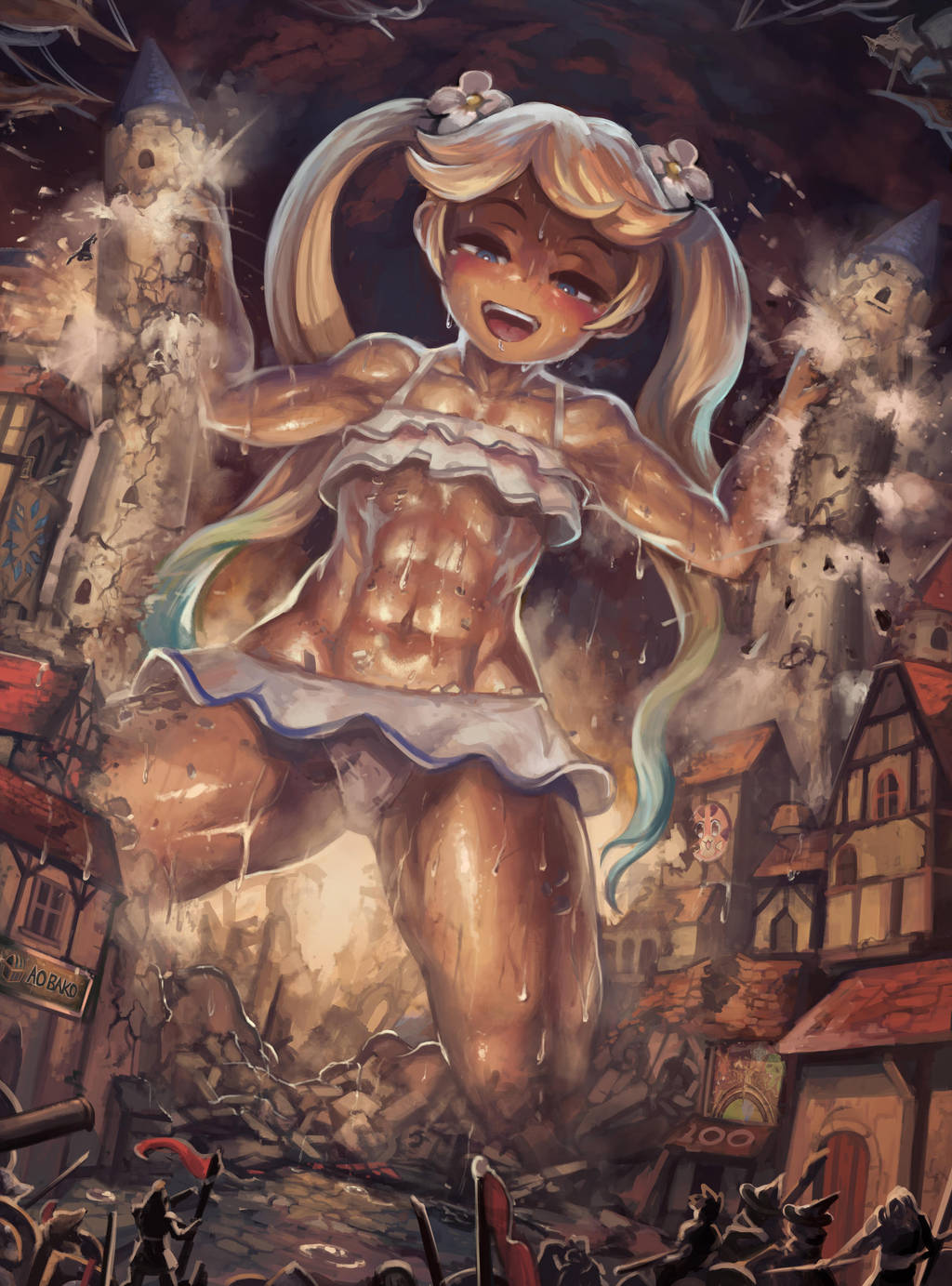 Watch
With the amount of strength at her disposal, entire armies were powerless to faze her unstoppable rampage. Every metropolis that Io ravaged to the ground, her size and power only grew larger and larger. Enthralled by the amount of strength at her disposal, she wiped out city after city, demolishing everything that stood in her path.

Overbearing and reinforced white walls and towers that stretched to the sky, keeping out even the most feverent of invaders were nothing but fragile toys for Io to show off her strength on. As she simply got on her knees, the wall stood no chance against her toughened leg muscles; the walls were torn right through and down, causing rubble and dust to gather everywhere in front of the girl as she looked upon the citizens within the city.

What awaited the army was a massive, twin-tailed girl gazing down at them, her sweaty body was almost emitting steam as it was completely covered with her sweaty perspiration and all sorts of brick and rubble from every part of the city. The debris gathered on the folds of her abs and biceps gave off the obvious clues of how she had her own fun ways with the city.

She placed her hands on the two watch towers she was kneeling between she made her entrance by effortlessly toppling the two towers she was between, breathing excitedly as it seemed that only she understood the futility of of the amount of airships and weapons being pointed at her.