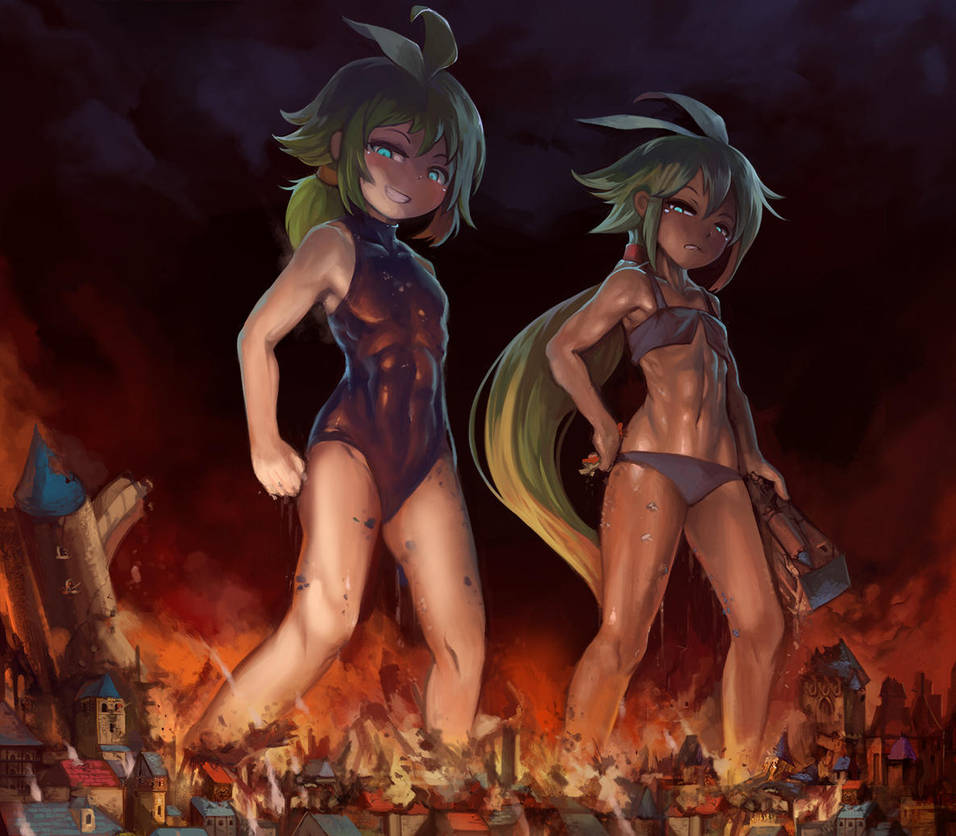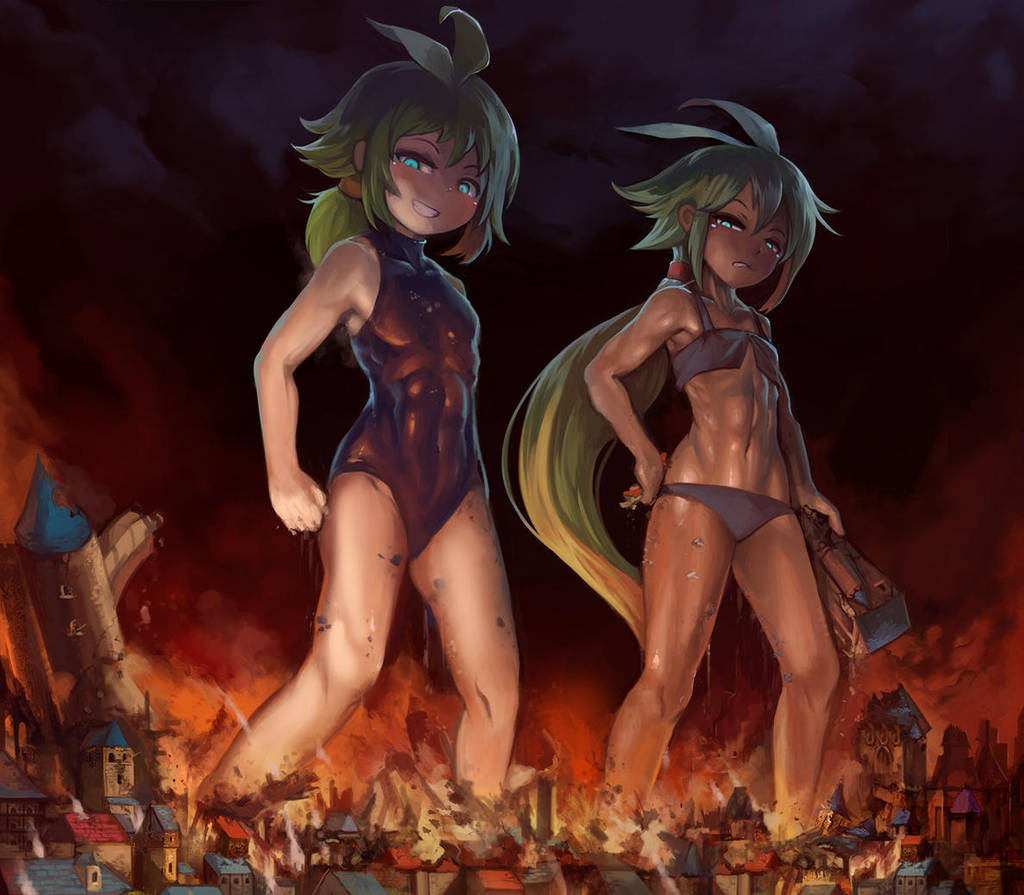 Watch
After defeating the Tyrant Overlord, something awakened in the Chroma girls as they realized the potentials and limitlessness of their power. Aware of the blackness of the world, they decided to take matters into their own hands.

The two young Chroma girls unleashed themselves onto the unsuspecting city, causing insurmountable amounts of havoc with simply their entry alone. While the dark-skinned Carona stepped over the seemingly inpenetrable castle gates, Marona decided to trample and crush it beneath her feet, an evil smile forming on her face as she expressed how futile they were to even slow them down. While Carona bore visible disdain on her face, Marona throughly enjoyed the rush of pleasure as the two girls started flaunting her gathered power, easily destroying anything they laid her eyes on.

Without mercy, they wasted no time in using their bare hands to topple the gigantic metropolis' castles, crushing towers several stories high into dust with their bare hands and turning leaving absolutely nothing standing in their path of destruction. A single one of their feet stretched across multiple rows of houses and every step they took flattened massive crowds of humans and armies at their feet. It was an unthinkable disaster for the white-walled city, now dyed various hues of orange and red as the two girls razed the city in their little display of power.

"Hey, isn't this way too easy? We could make the entire world bow to us with this kind of power, hehe."
"Take this seriously, Marona. We'll make sure every human knows who their new rulers are."