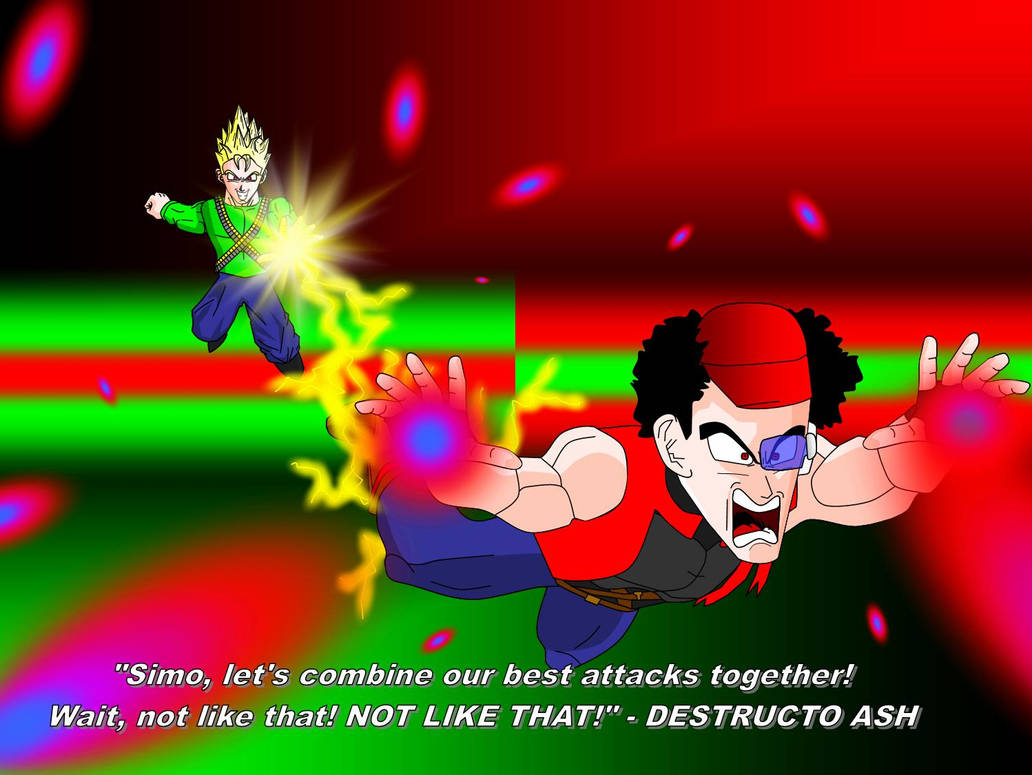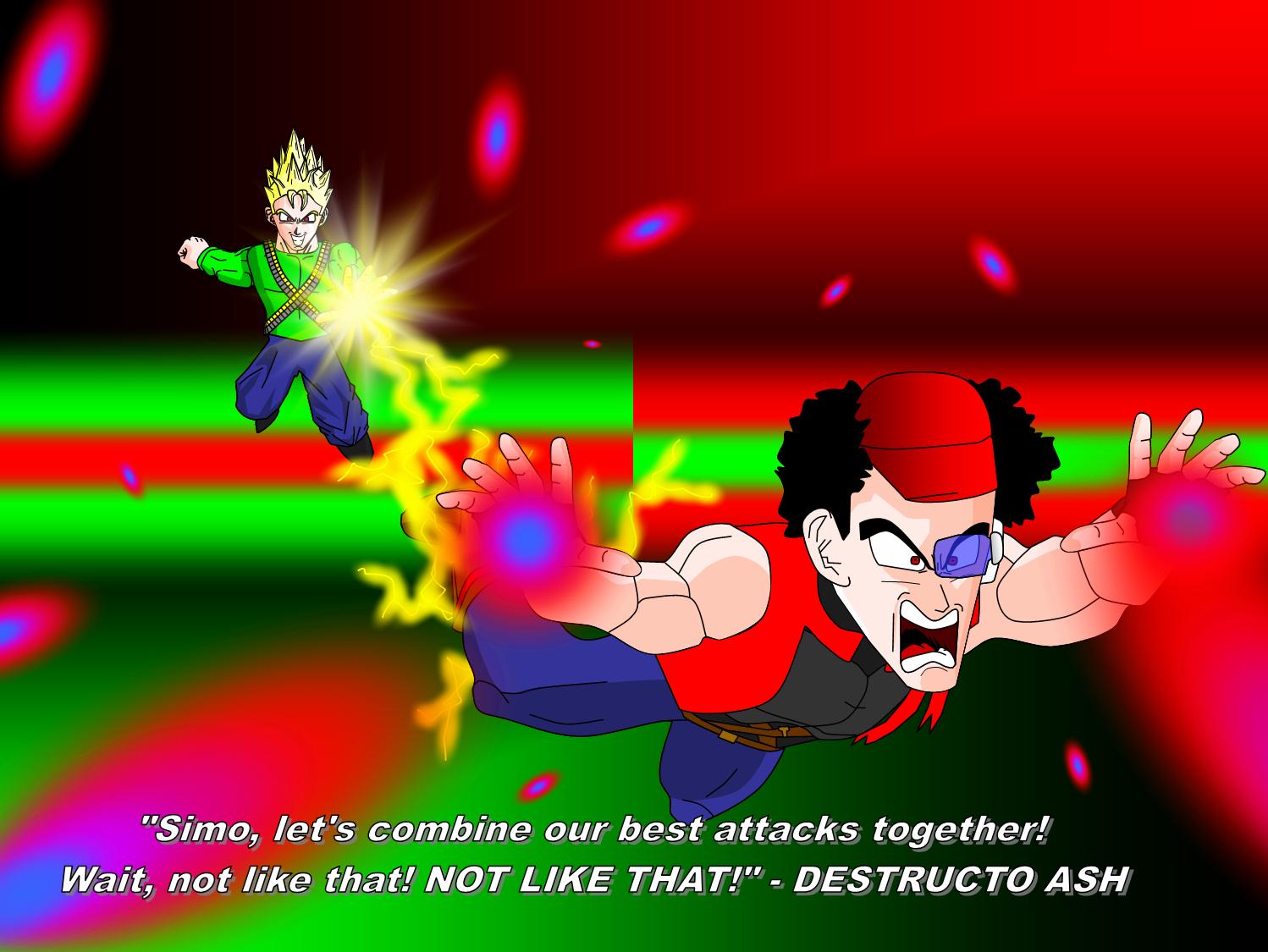 Watch
This is the seventh of my 12 Calendar Pictures.

For July we have Super Simo & Destructo Ash!
Destructo Ash wears the scouter Mk. II, which is completely indestructible. This often means that he can block attacks with it, and if he is almost completely disintegrated, there will just be Ash fragments and the scouter, completely unharmed.

Next we shall have Nabeshinmarco, firing his fingerlasers off at something random.

Ash is going to injure me when he sees these, I can't help making him do silly things.
The sad thing is Simon would probably do something like that to someone in real life if he could...

That black-haired guy looks so much like Satan..sorry about that!

Reply

Mr. Satan's my fav good guy, so no need to be sorry. After all, Mr. Satan is practically indestructible!
Reply

Oh really?


Reply

He's fallen at least 100m onto a car, he's been blasted by Kid Buu, he's been blown away by severe winds at least 20 times, along with his other various accidents. The only real damage he ever takes is when Van Zant shoots him.
Reply