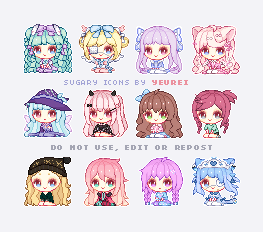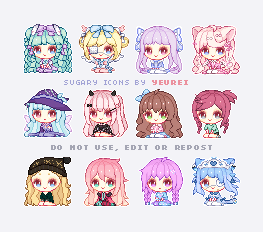 Watch
Added the more colourful ones for batch 2!
I did these over time but I guess is time to compile them HAHAHA
Everyone's characters are suuuuuper cute <333
Thank you so much for trusting me with these cuties hhhhhh
There's more of them not included here but will post batch 3 once I have enough icons!
My icon commissions are still open, do check it out in the link below (commission info)!
---
Characters belong to (left to right, top to bottom):












Art by Yeurei (Facebook / Twitter / Toyhou.se / Instagram / Tumblr / Ko-Fi)

Commisson Info
Please do not use, edit, sell or repost my artworks without my permission.