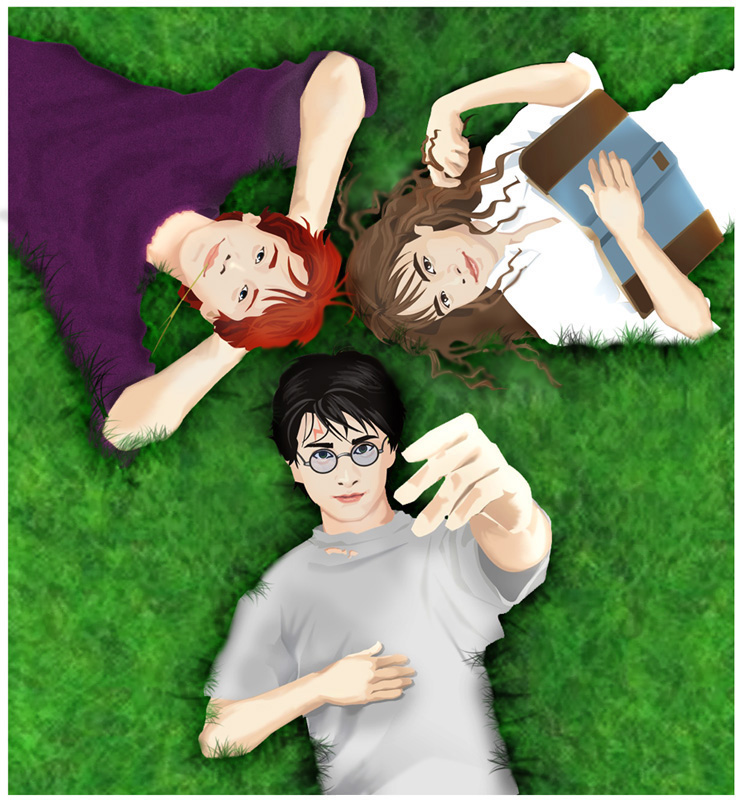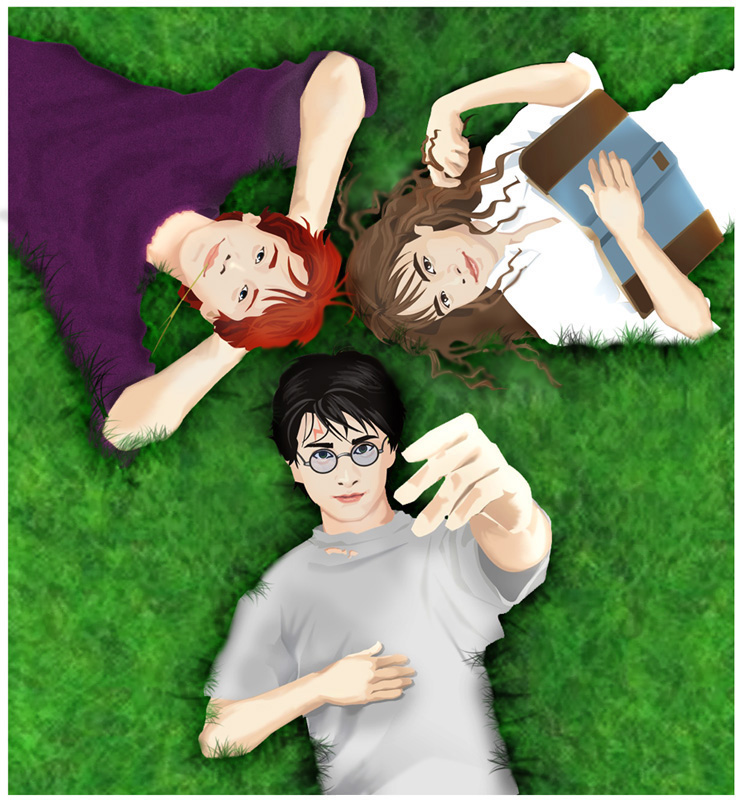 I actually started on this even before "Rain" but was temporarily shelved when lori dropped by.
I was inspired to draw this while watching a rerun of "Wonder Years". This is my tribute to kevin, paul and winnie. (I used to have a big crush on Winnie Cooper.)

_____
Execution is the same... characters done in Corel, grass plus hair & make-up done in photoshop.