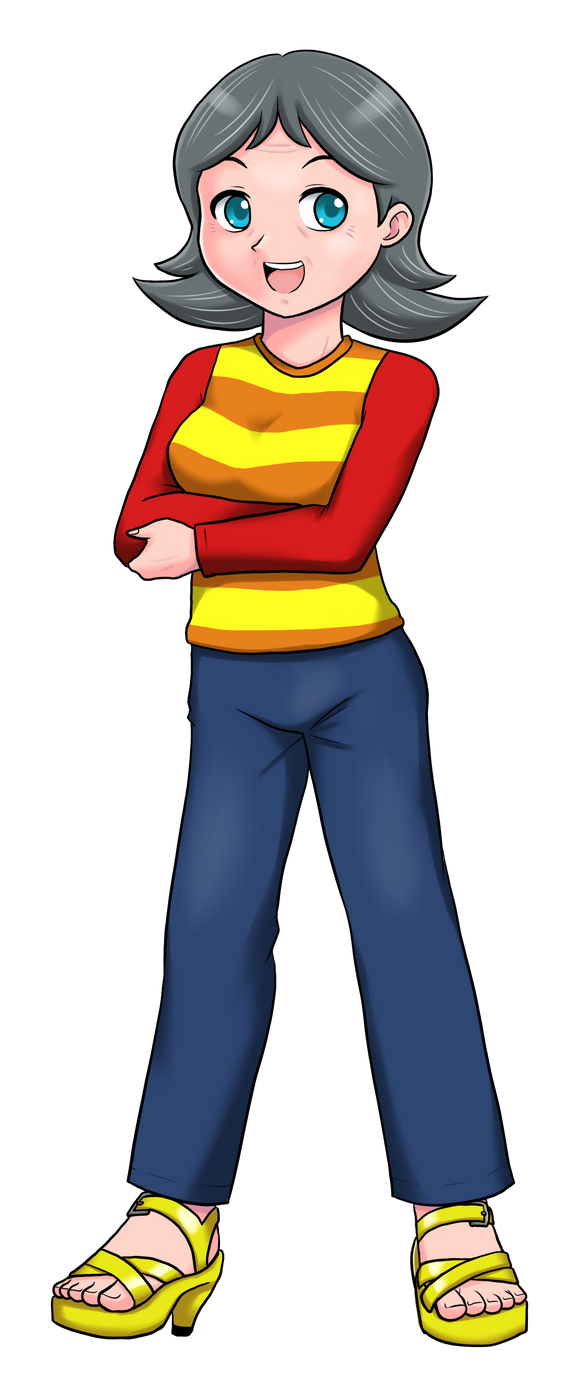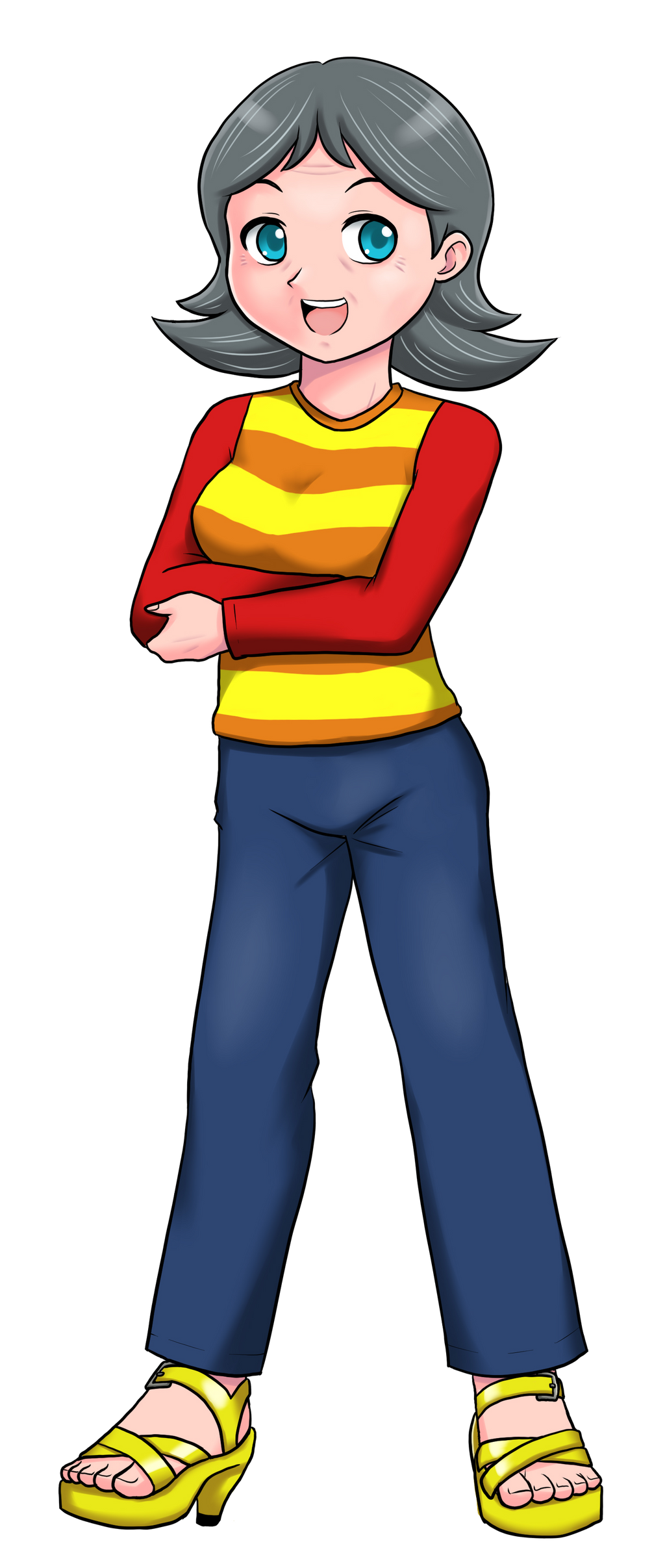 Say "hello!" to my latest commission from

J8d
, Miss Keane!
Miss Keane - or Sandra to all her friends (I think this first name is pure fanon, but I like it, it suits her) - is the Powerpuff Girl's own former Kindergarten teacher at Pokey Oaks Kindergarten, and the current Principal of Pokey Elementary (now incorporating the kindergarten). The state board of education has tried to offer her promotion to Superintendent so they could get someone younger to be the Principal, but Sandra loves her job too much to move up, and can definitely still keep up with the younger crowd anyway.
Sandra is also the adoptive mother of Brick, Butch, and Boomer Jojo (who took on their new mom's surname of Keane), otherwise known as the Rowdyruff Boys. She's very proud of how each of her three boys have turned out as they matured, and is also really glad that they're all now happily married with families of their own.

However, since the boys grew up and moved out, Sandra has noticed how empty her nest is now, although she still has a lot to keep her busy with looking after her school and is still close to her sons and all her grandchildren.
Has always dressed in fashions like it's still the 1970s, even though now she's actually in *her* 70s, the same age of course as her old friend Jonathan (more commonly known as Professor Utonium). Talking of which, Sandra has begun to realise recently that she still has feelings for him (they dated previously, back in college before the Professor met his wife), and they have begun dating again. Aww.

The Powerpuff Girls are © to
CMcC
. My fan-characters are just based in his world.
===
EDIT: By the way, I'm still accepting votes for which group of three Powerpuff Family members I should commission next month. Please see my latest journal if you've not voted already.


Looks properly warm and caring.
Reply

Yes. Very yes, I envisage Sandra Keane as being just what the RRBs would need to set them right.

Reply

Sweet! Care to continue our role-play if you'd like?
Reply