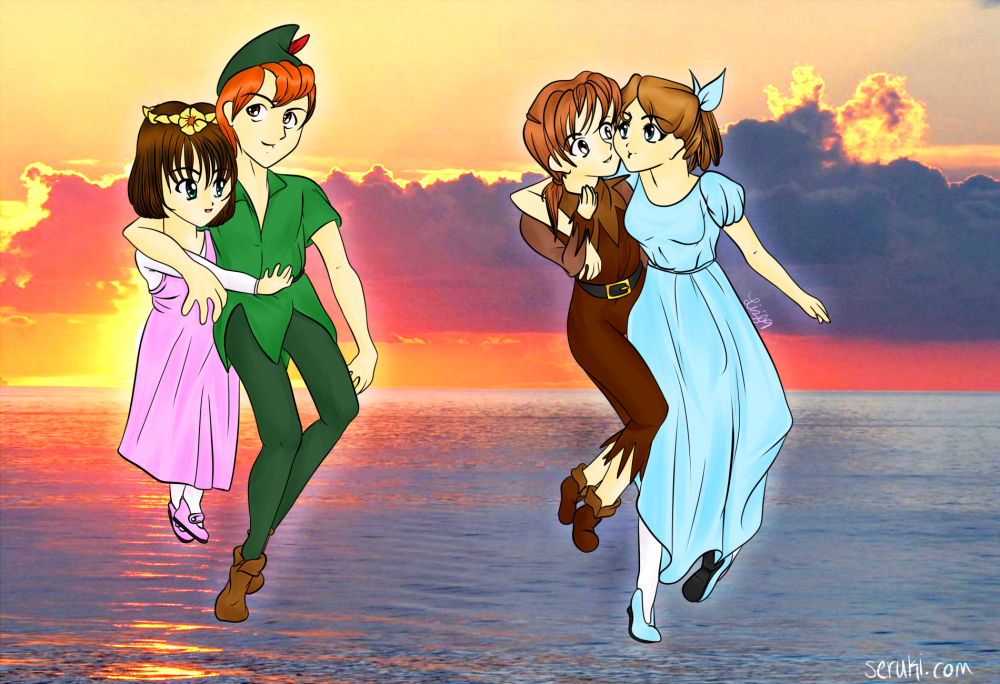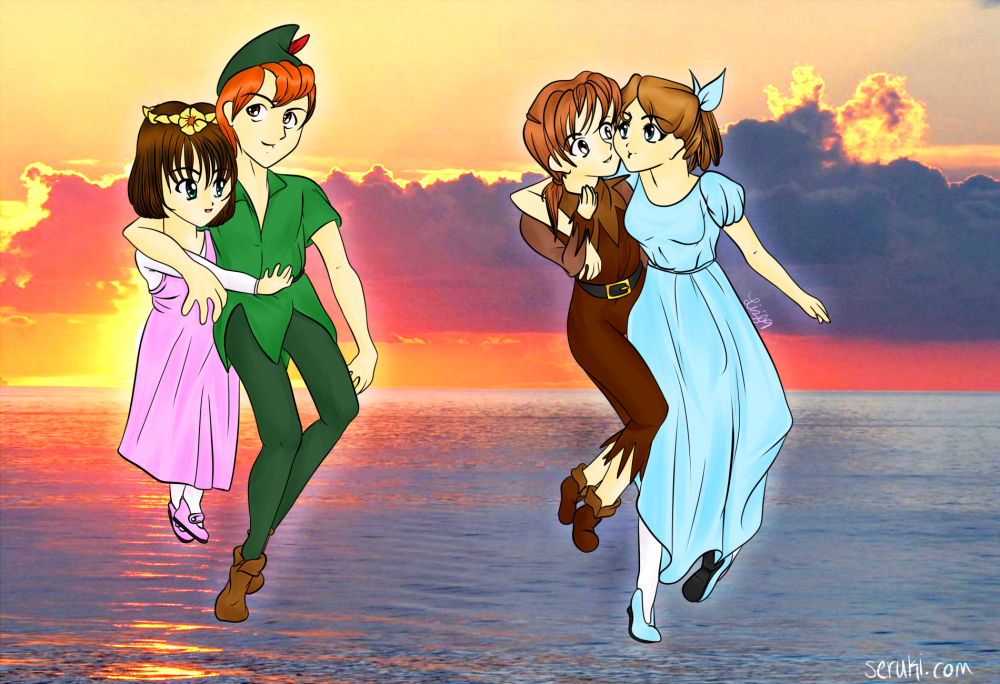 Watch
This is the start of a little bit of a "Peter and Wendy" phase for me - I got the urge to watch the film again late last year (I think it might have aired over Christmastime, actually), and then that inspired me to once more go looking for the ever-elusive "Peter Pan and the Pirates" Fox cartoon series that I watched as a kid.
This time, I find the series on DVD after a bit of to-and-fro with the seller.

In turn, this inspired this pic in particular. I commissioned

=
Nyanova
to draw me a cute pic of the iconic Peter and Wendy from the Disney film, each paired up with the version of each other from the Fox cartoon series. Each Peter Pan is, after all, oblivious to the crush of his *own* Wendy, so I thought they might go well with each other's Wendy instead. The two versions are quite different, character-wise, actually.
ART BY

=
Nyanova