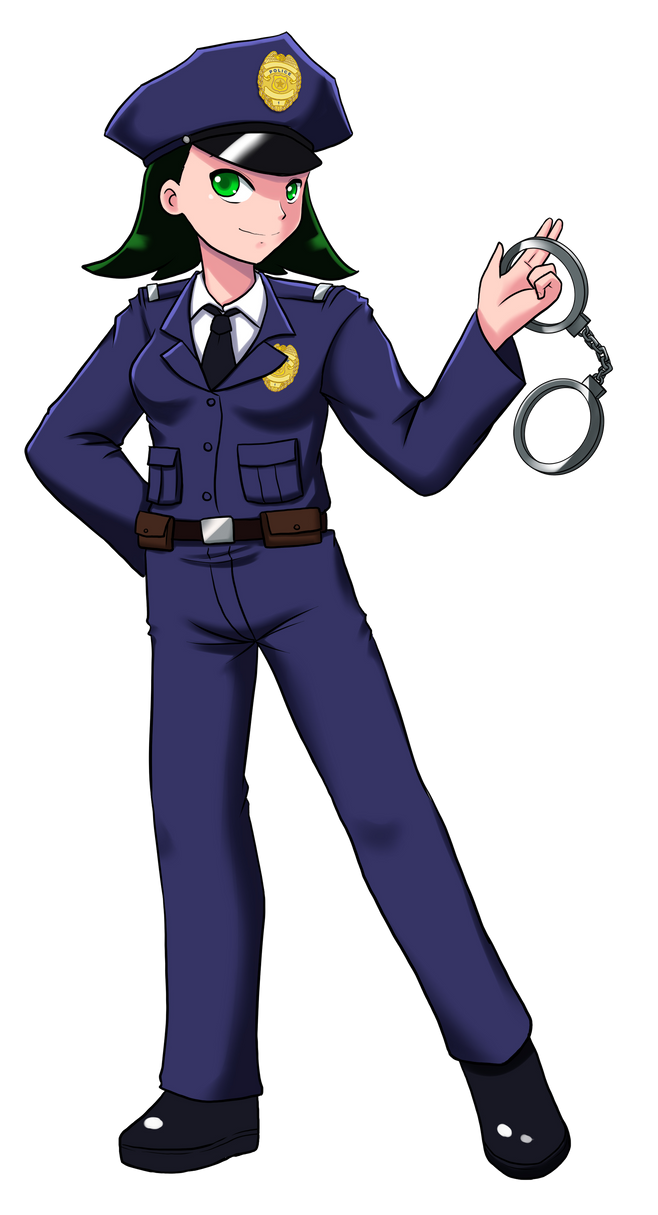 A wild Buttercup appears! ^^ Except she's not quite so wild anymore, having become a very definite part of the establishment even before turning 30. xD
This is my idea of how Buttercup, the wildest of the original three Puffs, matures, once again drawn for me by my good friend

J8d
, who never gets tired of drawing these portraits. Thanks, man.

After finishing High School with her sisters (and her girlfriend, Robyn), Buttercup went off to join the army. She showed up back home sometime later, revealing she'd been refused entry (and then gone travelling for a while). After enrolling at college and doing...okay at engineering, she turned to the police. By the time Brianna is 10 and Bethany is 5, Buttercup has been promoted to Lieutenant in the Townsville Police Dept, and is considered one of the best on the force.
Says she doesn't have the patience for detective work, and refers to her wife Robyn (or "Bobbie") as "Sweetie" (and admits that Robyn is the more organised around the house).
The Powerpuff Girls are © to
CMcC
. My fan-characters are just based in his world.
===
EDIT: By the way, I'm still accepting votes for which group of three Powerpuff Family members I should commission next month. Please see my latest journal if you've not voted already.


The Butter-cop pun lends itself here. I can only hope authority abuse and molestation awaits upon handcuffing.

Reply

Butter-cop? OMG, how did I not come up with that, I love that pun!

Yes, abuse of power and sexual molestation await after handcuffing, but only for her darling wifey.

Reply

Ive drawn her as a cop before too.
Reply

Awesome pic. A former Powerpuff girl turned police officer? Interesting.
Reply

Yup. Also, considering her tendency to argue with Blossom, the de facto leader of the girls, and she's ended up as a figure of authority herself.

Reply

Let's hope she ain't those sleaze cops
Reply

Nooo, definitely not. Buttercup would probably be quite interested in moving into Internal Affairs and rooting out any such bad elements.

Reply