50 Favourites
5 Comments
284 Views
Antique scenic view post card
Circa early 20th century

When setting eyes on Deansgate's John Rylands Library for the first time, 'library' might not be the first word that comes to mind. This masterpiece of Victorian Gothic architecture looks more like a castle or cathedral.

When John Rylands died in 1888, he was one of Manchester's most successful industrialists with a personal fortune of £2.75 million. The library was commissioned in 1890 by his wife Enriqueta Rylands in memory of her late husband.


Opened in 1900 and built in Victorian Gothic revival style with elements of Arts and Crafts style, it would surely be a contender for the crown and sceptre for the World's Most Beautiful Library pageant (were such a contest to exist.)

The library's world class collection includes the oldest known piece of the New Testament Bible, known as the St. John Fragment. Other treasures of the vast, varied collection include magnificent illuminated medieval manuscripts, and a 1476 William Caxton edition of Chaucer's Canterbury Tales.



Rylands Library and the library of the University of Manchester merged in July 1972, and was re-named the John Rylands University Library of Manchester. Have a look inside via their website:
www.library.manchester.ac.uk/r…
V I N T A G E S T O C K
#oldpostcard
#postcardstock
#deltiology
#vintagestock
#postcards
Vintage item from my post card and ephemera collections, free stock for yours.
Use however you like. Enjoy!



My Gallery
www.deviantart.com/yesterdays-…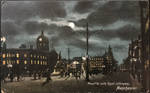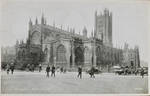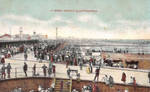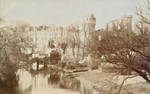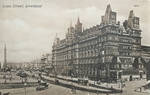 Deltiology
= The collection and study of POSTCARDS.

Watch Vintage-Postcards group
to see more old cards.
IMAGE DETAILS
Image size
1771x2793px 2.6 MB
Date Taken
Apr 12, 2019, 10:54:04 AM