Antique scenic view post card
Circa early 20th century

V.alentine's Series / Printed in Gr. Britain
Reverse caption
:
THE CROSS, CHESTER.

The intersection of four main streets — a Roman feature. Here, by St. Peter's Church in olden time, stood the Pentice and Court House, also the Pillory, Whipping Post, and Stocks, removed in 1803.


Chester Cross is a junction of streets at the centre of the city of Chester, Cheshire, England.
The streets meeting at the junction are Watergate Street, Eastgate Street, Bridge Street and Northgate Street. Today Chester Cross is a popular meeting point. During the summer months Chester's town crier makes a midday proclamation from the steps of the High Cross.
V I N T A G E S T O C K
#postcardstock
#vintagestock
#deltiology
#oldpaper
All of my uploads are from my personal collection of antique paper ephemera
and offered here as free use, no-restrictions stock images and resources.
Do with them whatever you like

Be creative, enjoy!


My Gallery
www.deviantart.com/yesterdays-…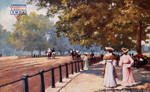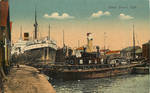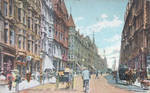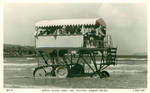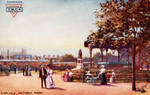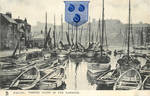 Deltiology
= The collection and study of POSTCARDS.


Watch Vintage-Postcards group
to see more old cards.