47 Favourites
2 Comments
338 Views
Antique scenic view post card
Circa 1912
Postmark Hannibal, MO
F. W. Woolworth Co
., publishers

Railroad Terminal, South Main St.
Hannibal Missouri

Union Depot was a hallmark of Hannibal's architecture from its beginnings in 1882 until it was demolished in 1953.
Although this photograph was taken at least ten years prior to the postmark date, it shows that the Union Depot in Hannibal, Missouri, was an architectural showpiece with its clocktower (four clocks, each facing a different direction), its brickwork platform, and its third floor 22-room hotel. It served as a railroad transportation hub from its opening in 1882 (ownership by three railway companies : 60% Burlington Railroad, 20% Wabash Railroad and 20% Missouri, Kansas & Texas Railroad) until it was demolished in 1953 when the railroads elected to build a more contemporary station.
V I N T A G E S T O C K



#oldpostcard
#postcardstock
#deltiology
#vintagestock
#postcards
Vintage item from my post card and ephemera collections, free stock for yours.
Use however you like. Enjoy!


My Gallery
www.deviantart.com/yesterdays-…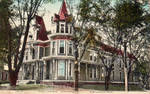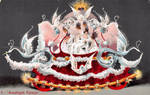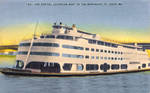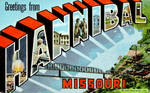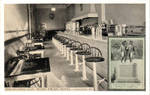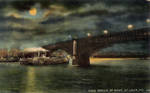 Deltiology
= The collection and study of POSTCARDS.

Watch Vintage-Postcards group
to see more old cards.
Explore history and travel the globe, one image at a time!

IMAGE DETAILS
Image size
2228x1427px 2.6 MB

So sad it was demolished. I am glad you noted the actual image is about 10 years older than the postmarked date ... I always notice at up until 1900 or just after there are no automobiles, by 1910 autos make their appearance in streetscapes.