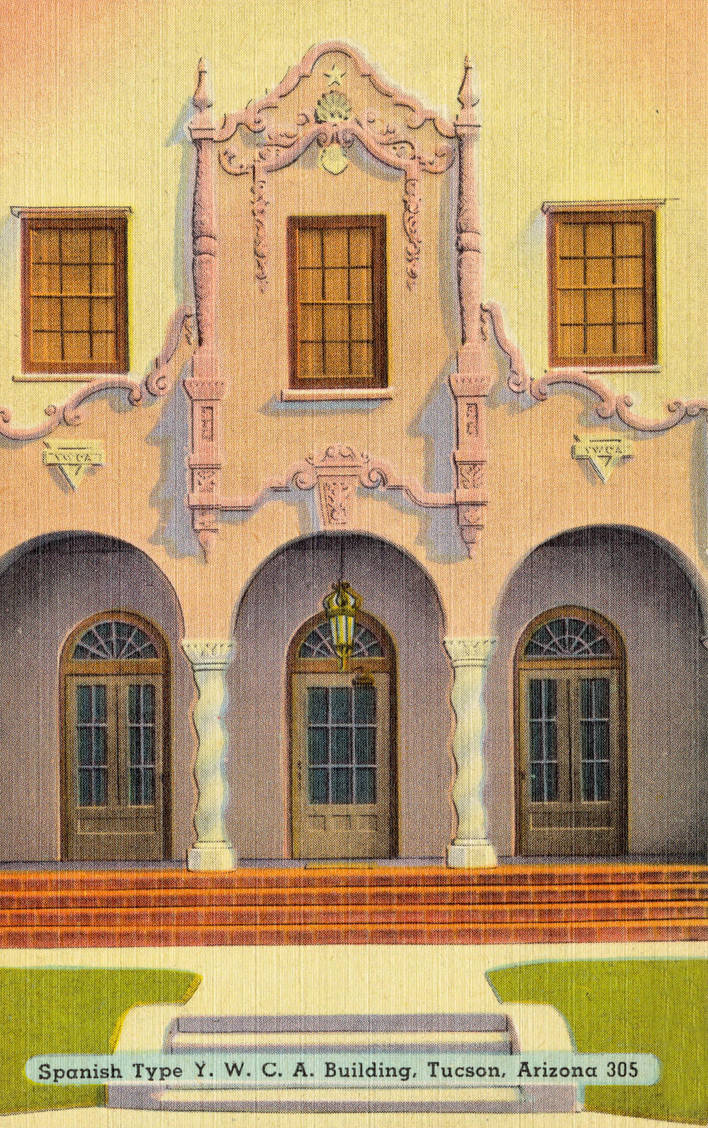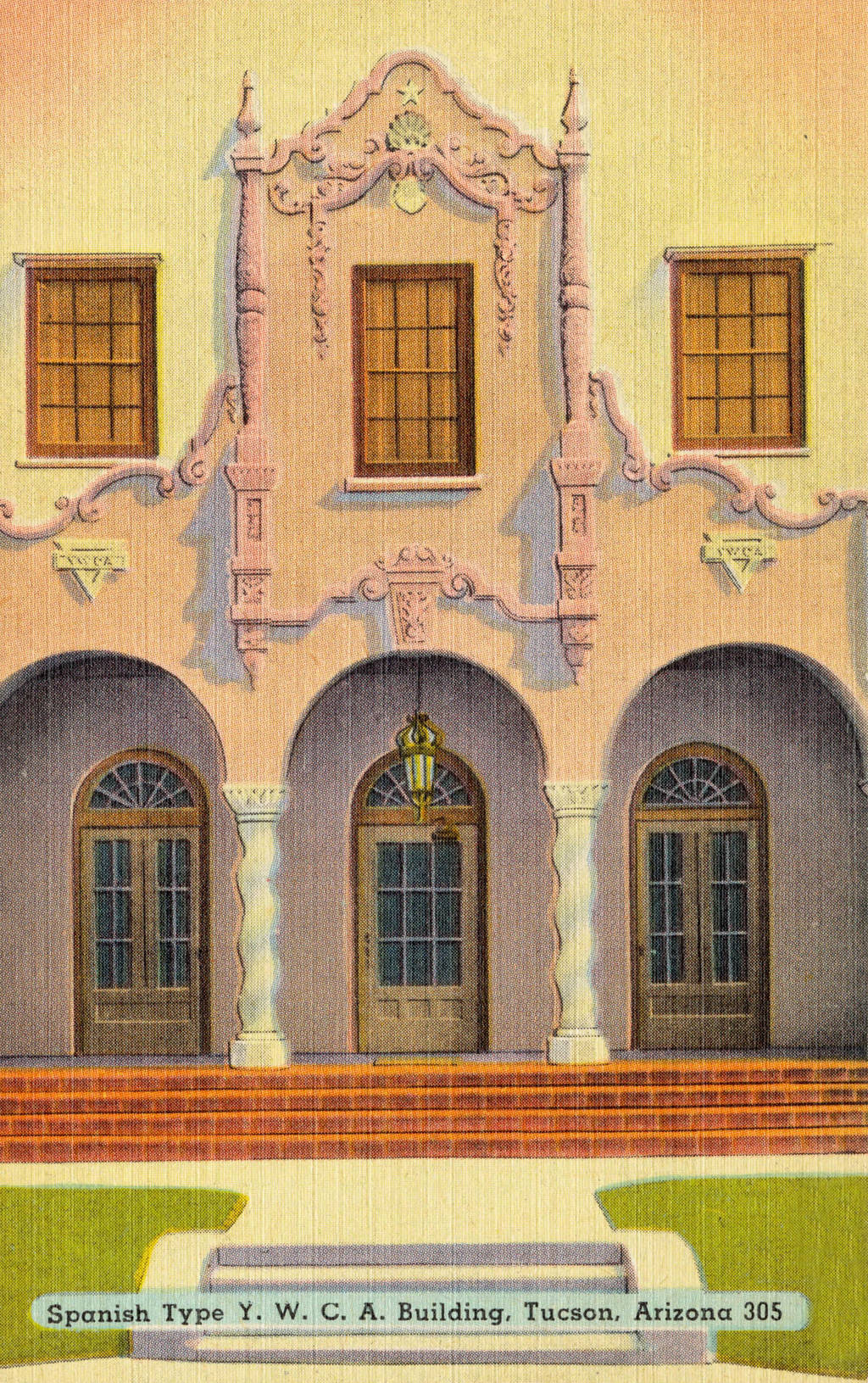 Antique scenic post card
Linen era; Circa late 1930s - early 1940s
Tucson News Agency, publishers
SPANISH TYPE Y.W.C.A. BUILDINGTUCSON, ARIZONA
" You know "The cactus gets under the skin", and I was happy, after four winters of sleet
and ice and sore-throat [in upstate NY], to arrive once more in sunny Tucson. "

— quote from Annie Graham Rockfellow (1866 – 1954)
an influential and prolific architect active in Tucson, AZ during the first half of the 20th century.

The New York-born Rockfellow visited the 1915 San Diego California-Panama-Pacific International Exposition, which influenced her design style. Rockfellow buildings relied and were inspired by regional styles, including Pueblo Revival and Spanish Mission Revival.
She created some of Tucson's most prominent buildings, including Safford School, the Southern Arizona Bank and Trust Co. building, the Christian Science church, the Desert Sanatorium, the El Conquistador Hotel and La Fonda Buen Provecho Inn, and the Young Women's Christian Association building shown here at 738 N. Fifth Ave. in Tucson.
The Tucson Y moved into its new home on Fifth Avenue in
1930
, one year after breaking ground. The YWCA hasn't owned it since 1986. That was the year it sold the building, which was in need of extensive renovations and becoming a financial drain on the organization's budget.
V I N T A G E S T O C K
#oldpostcard
#postcardstock
#deltiology
#vintagestock
#postcards
Vintage item from my post card and ephemera collections, free stock for yours.
Use however you like. Enjoy!

My Gallery
yesterdays-paper.deviantart.co…
Deltiology
= The collection and study of POSTCARDS.

Watch Vintage-Postcards group
to see more old cards.
Explore history and travel the globe, one image at a time!