19 Favourites
1 Comment
121 Views
Antique art greetings post card
Circa 1907
Postmark Ambler PA
Illustrated Post Card Co., publisher

In November 1902, President Theodore Roosevelt
and some of his friends went on a hunting trip to Mississippi. After hours of searching, Roosevelt and his group had not come across any wild animals. Finally, the group did track down and surrounded a helpless bear. One of the guides asked the president to shoot the bear so he could win a hunting trophy. The president refused, and news reporters throughout the country spread the story of Roosevelt's humane act.


Not long after this, a renowned illustrator for
The Washington Post
named Clifford Berryman drew this
cartoon
based on Roosevelt's rescue of the bear.
When a shop proprietor in Brooklyn, NY saw the cartoon, he decided to make toy bears to sell in his store.
He asked president Roosevelt for permission to use the name
"Teddy's Bear"
for his toys, as a reminder of the bear Roosevelt had set free. Today, everyone knows these toys as
Teddy Bears
, but few people know that they were named after President Theodore "Teddy" Roosevelt.
V I N T A G E S T O C K
#oldpostcard
#postcardstock
#deltiology
#vintagestock
#postcards
Vintage item from my post card and ephemera collections, free stock for yours.
Use however you like. Enjoy!

My Gallery
www.deviantart.com/yesterdays-…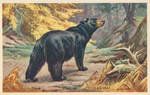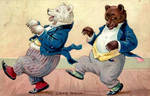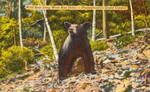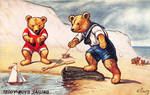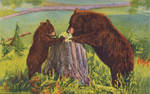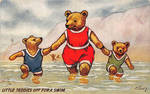 Deltiology
= The collection and study of POSTCARDS.

Watch Vintage-Postcards group
to see more old cards.
Explore history and travel the globe, one image at a time!

IMAGE DETAILS
Image size
2014x1274px 443.49 KB
Date Taken
Jan 23, 2019, 1:39:00 PM

Can't recall who taught me for the first time, nor when I learned of this, but meow.

Thank you for educating those of us who never knew before this post!