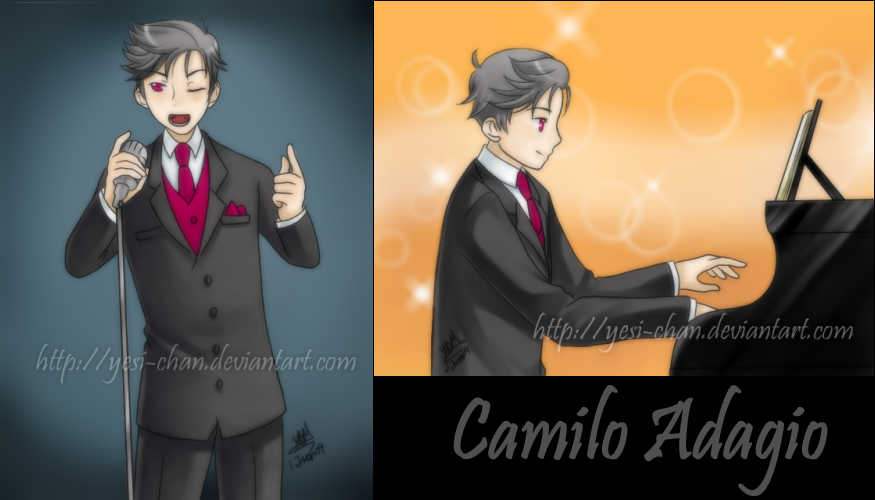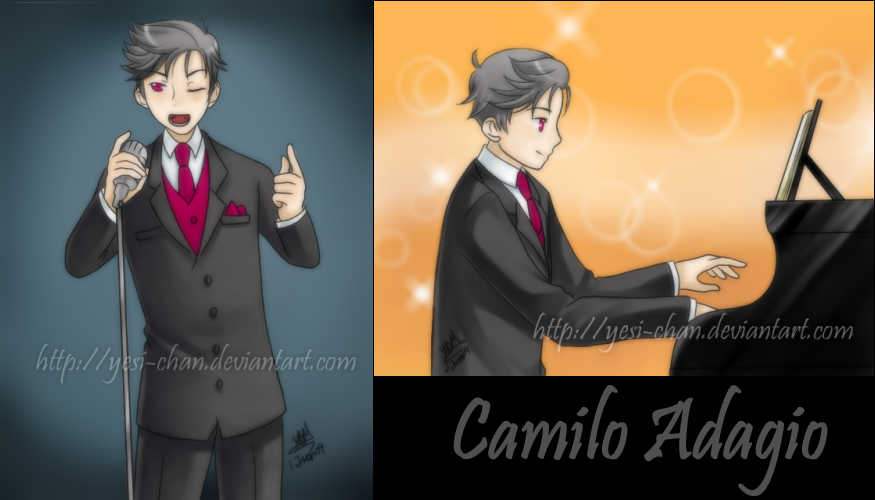 Watch
Well I don't know if anyone is actually wondering how Camila's genderbent version would look/sound but here is what I made him look like xD. His name is Camilo Adagio (Adagio means a tempo having slow movement; restful at ease.) They have different last names because they are supposed to be cousins lol.
His voice is obtained by selecting the notes, right clicking, selecting last option and on the flags write g+15. I don't know whether to make it deeper or not but sometimes deeper doesn't sound better and I liked this sound at the moment.
So he's not much of a looker but I wanted him to look like the 60's or something lol.
You can hear him here
[link]
Boku Wa Haineko (Japanese)
[link]
Toeto (Spanish)
[link]
Greensleeves (English) *the one who starts singing in this song is ÑAL*
You can download Camila Melodia at
[link]
drawing, character © me