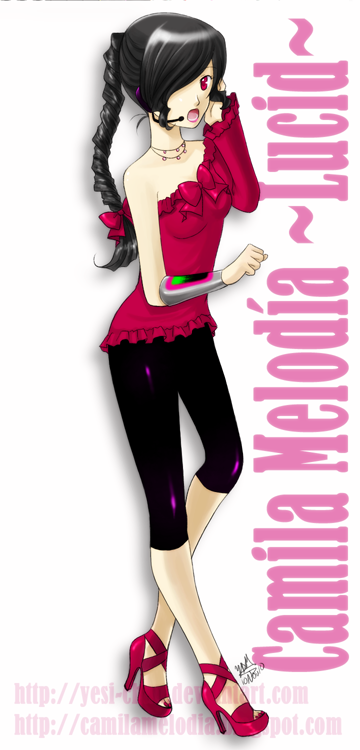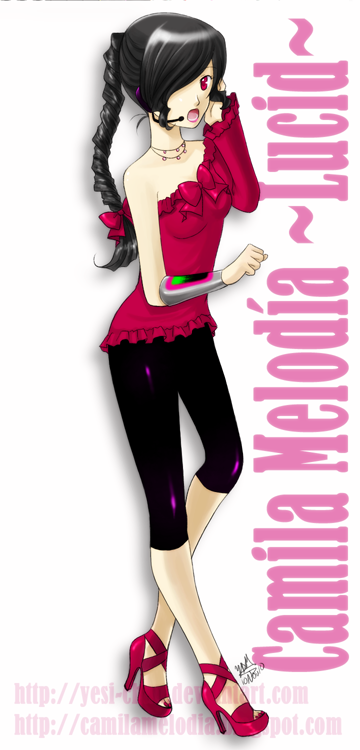 Watch
Remember a few months ago when I did a drawing of Camila's "Strong Voice Material" but it was all a joke. Well this time I actually did record a voicebank so you can listen to her here:
[link]
I consider the voicebank to be stronger than Camila's original voicebank but since my voice is generally soft I really can't record anything stronger so I decided to call this "append" Lucid since it's clearer in pronunciation and stuff.
Because I find appends boring, Lucid (her nickname) is Camila but from another world so she has a slightly different personality. She isn't shy and speaks up when she wants to be heard but she is still kind and helps others.
Camila and Lucid are two different people so they can actually sing together however if you prefer to think of them as the same person that's okay too

Also, for those of you who saw my drawing of Camilo which was so out of character, that is Camilo ~Lucid~ a.k.a. Lucio

[link]
drawing, Camila Melodía, Lucid © me