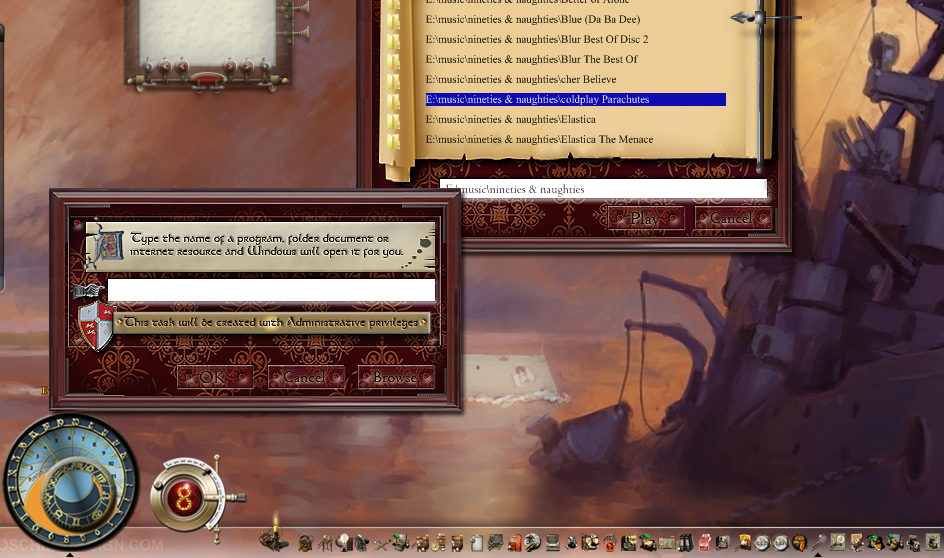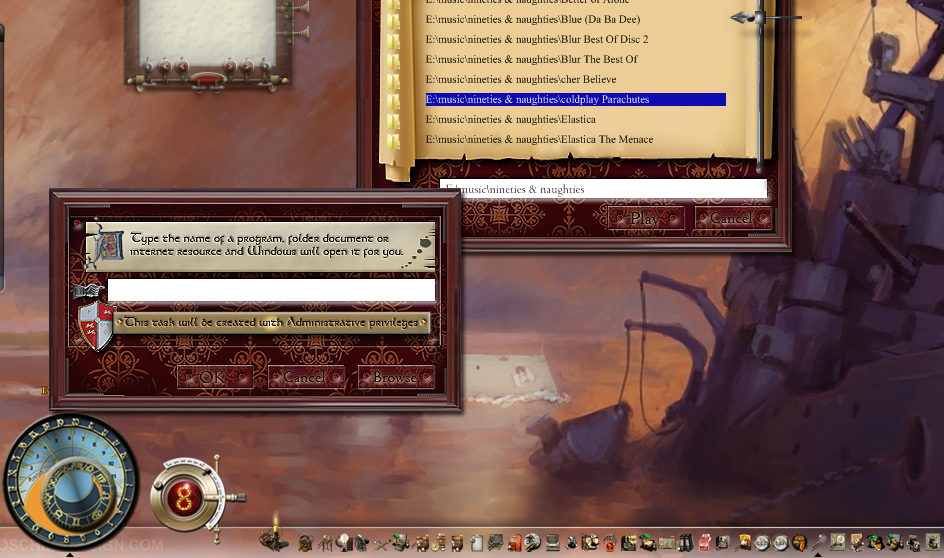 Watch
Continuing with the mediaeval theme. This is the XP Run dialog given a make-over.
I already have some working code that can give you a fully functioning run dialog on the Windows desktop. I can easily attach that code to this re-skin giving you a medieval run dialog in Windows 7 or 10, you only have to ask...
This is a skin I have just knocked up for a run dialog replacement. The default Windows run dialog was typically quite generic, modern (1980s design) and boring to the extreme. This could be your replacement...
It would be usable as a medieval re-skin for Windows to match a game such as Mediaeval Total War or similar, or as a Victorian Arts and Crafts themed shell, steampunk in nature.
-oOo-
The only condition for downloading and using is that you leave feedback. Please leave a message and rate the art as it is the only payment I get for creating this small desktop addition

You may use any of my own images in your own creations but commercially only with my permission. In all other non-commercial cases I require a credit to the original artists using their/my name or pseudonym and a link to their/my sites. With regard to the commercial use of incorporated images from other artists, permission would need to be obtained from the original owner.

Always tinkering around and getting your hands dirty with code and images - nice one

Reply

Glad you like it. Always trying to teach myself something.
Reply