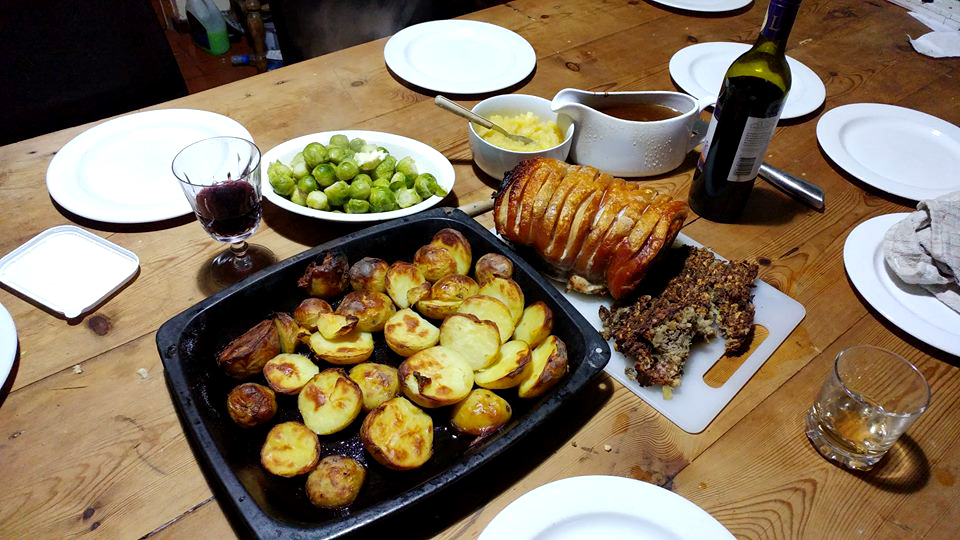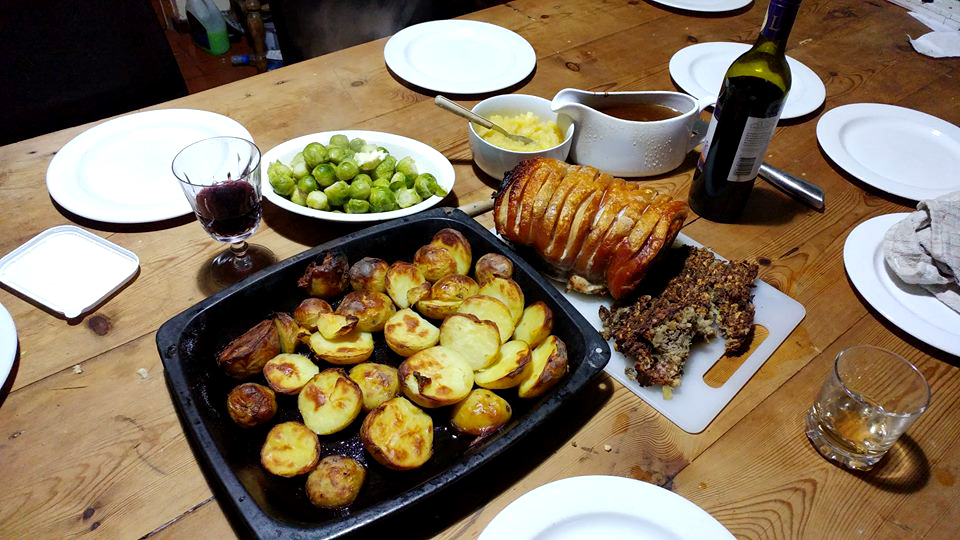 Watch
Pork! with thick, crunchy crackling, roasties as always, small round, tiny cabbages (brussels), home made stuffing, flavourful and tasty gravy (red wine and sherry), I also served brocolli toasted in lemon and cheese, roast onions, sweet potato and parboiled/roast carrots. Afterwards - windfall apple crumble (with shop-bought custard ~ sorry).

Reply

"Pork at my house"? Really? Is that a euphemism?
Reply

What! No apple sauce. Have you gone continental or what?
Reply

Home made apple sauce, I forgot to mention it... Windfall apples, some sugar, a pan, some heat - that's it.
Reply

My god, a veritable feast sir!
Wonderful.
Reply