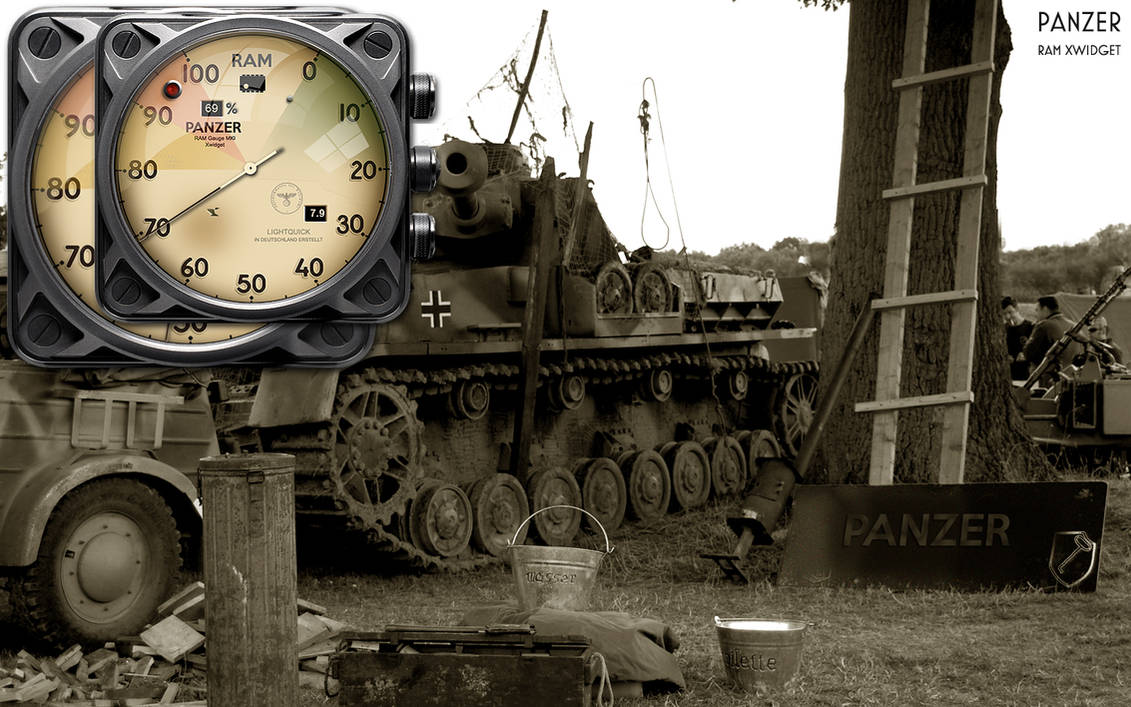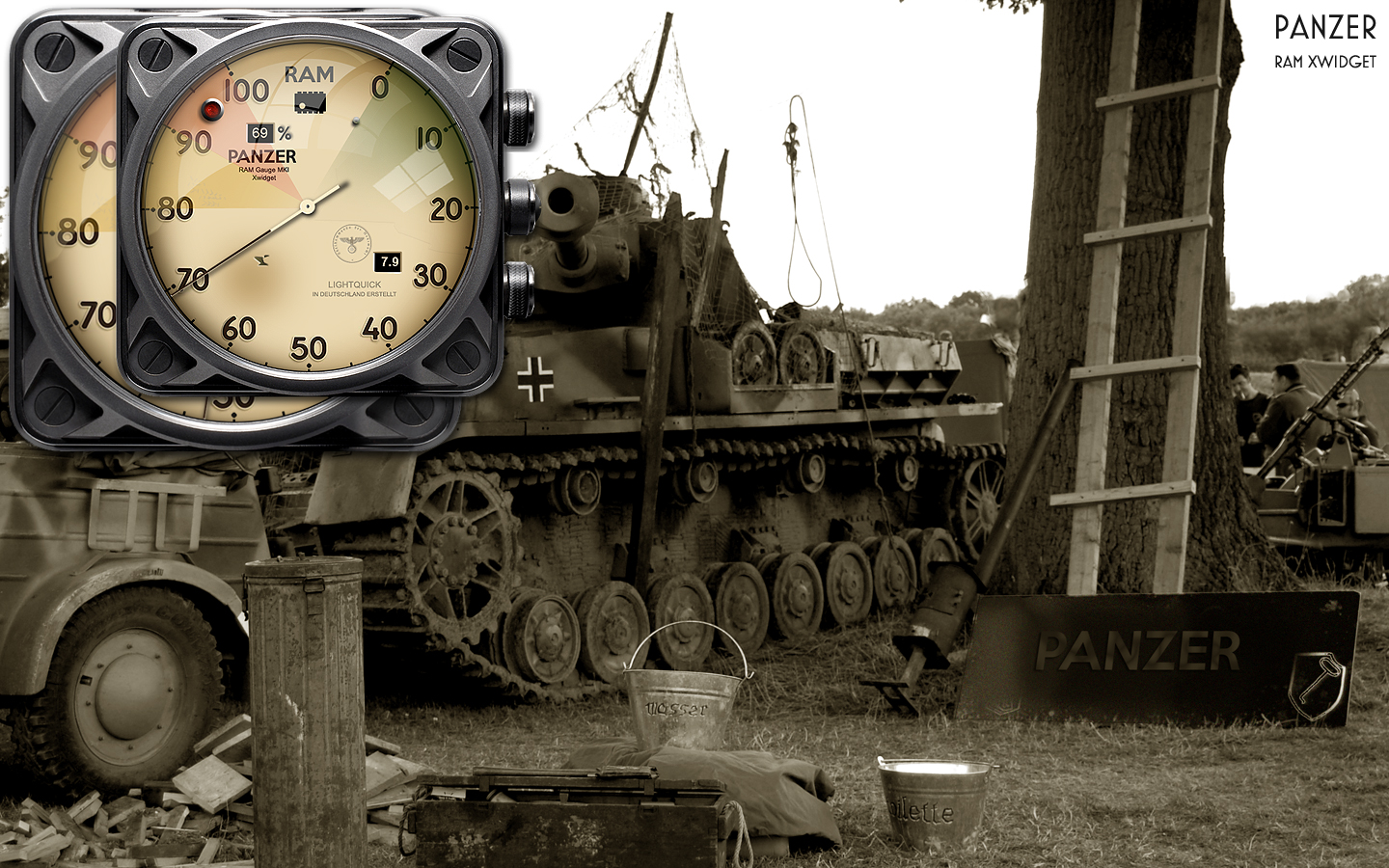 An interesting Panzer RAM Gauge Xwidget - I created this for the World of Tanks and War Thunder communities. UPDATED.

The Panzer RAM widget is a pretty Xwidget for your desktop. It is a simple RAM Gauge. Functional and gorgeous at the same time. I partly based this widget upon my original U Boat yahoo widget clock.

I took the screenshot photo too. It looks like 1944 but it was more like 2004!
The widget can be resized - Hover the cursor over the widget. Press the CTRL key and use your mousewheel up or down. The widget will resize dynamically. Here is just one more of over 500 steampunk icons and widgets that I have created that will leave your Windows or Mac desktop looking absolutely spiffing. There is a whole set of the little thingies and I must say they do look very steampunk indeed! They really are a suitable replacement for the boring old default icons that come with Rocketdock/ObjectDock &c.
You will, of course, need the Xwidget engine for this widget to run. Get the X engine here.
All javascript widgets need an engine to function, in this case the widget uses the Xwidget engine. The engine interprets the javascript and creates the widget according to the XML description and using the images you provide.
This widget works with Windows XP SP3, it has been tested on Vista, Windows 7/8 and 10.

You may use any of my own images in your own creations but commercially only with my permission. In all other non-commercial cases I require a credit to the original artists using their/my name or pseudonym and a link to their/my sites. With regard to the commercial use of incorporated images from other artists, permission would need to be obtained from the original owner.