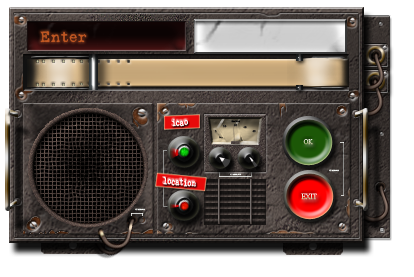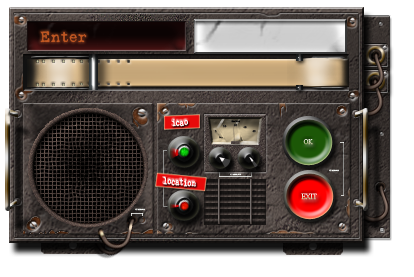 Watch
A dialog box I am working on to allow the user to select weather location codes. Might be useful for something else... Feel free to use on non-commercial products.

Right click on the image above and select "view image" to see it more clearly at the proper size.

Did you made these in Illustrator? Looks cool!

Reply

No, entirely in photoshop using layers and shading techniques. This way I can break the image into component objects and animate them with code. This dialogue box will form just one component of my next creation, a set of cyberpunk Panzer weather gauges. Coming soon.
Reply

Those wires, They are awesome! I like it! I wonder, How you made it!
Keep up the good work!

Reply

You can't make wires and cables easily in Phtotoshop. It doesn't lend itself to doing so. You have to create them in very large size manually, entirely by hand using the mouse or a pen tablet, putting shading, highlights where you want. Then reduce them to the size you want. It is a very time-consuming part of the design. Then you re-use the cables from design to design.
Reply