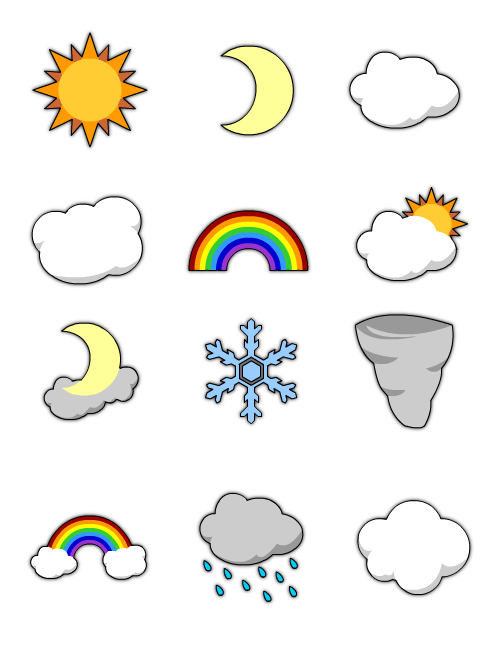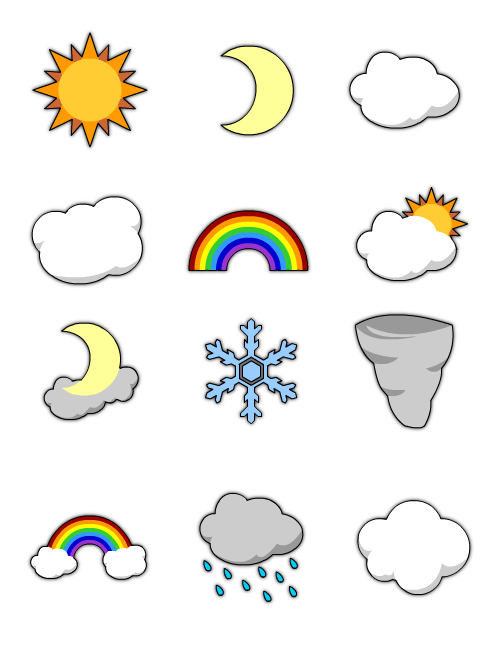 Watch
Here's a dozen weather related pictures for your projects!
The ZIP file contains three variations of the twelve pictures seen above. The first variant has the images as seen above, with color and outlines. The second version is lineless, and the third version is just the black and white outlines. This last version is the only one of the three without transparency or smoothing, so it'll work properly with MS Paint or similar editors.


This work is licensed under a Creative Commons Zero Universal License.
It may be freely used in personal or commercial works, without restrictions, permission, or attribution.