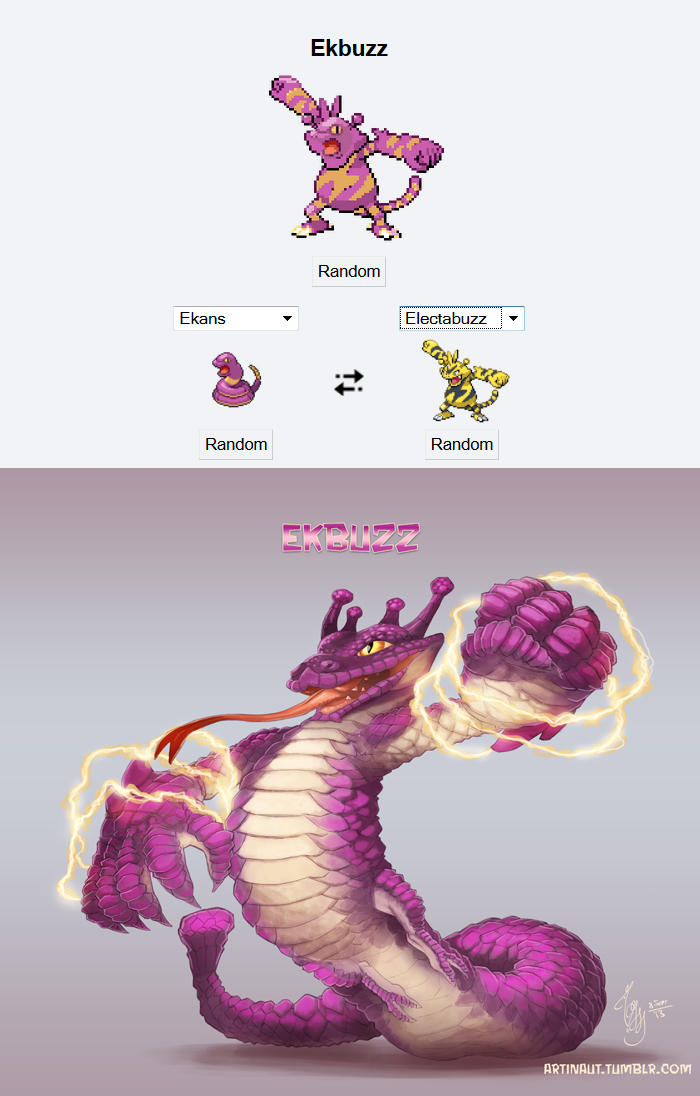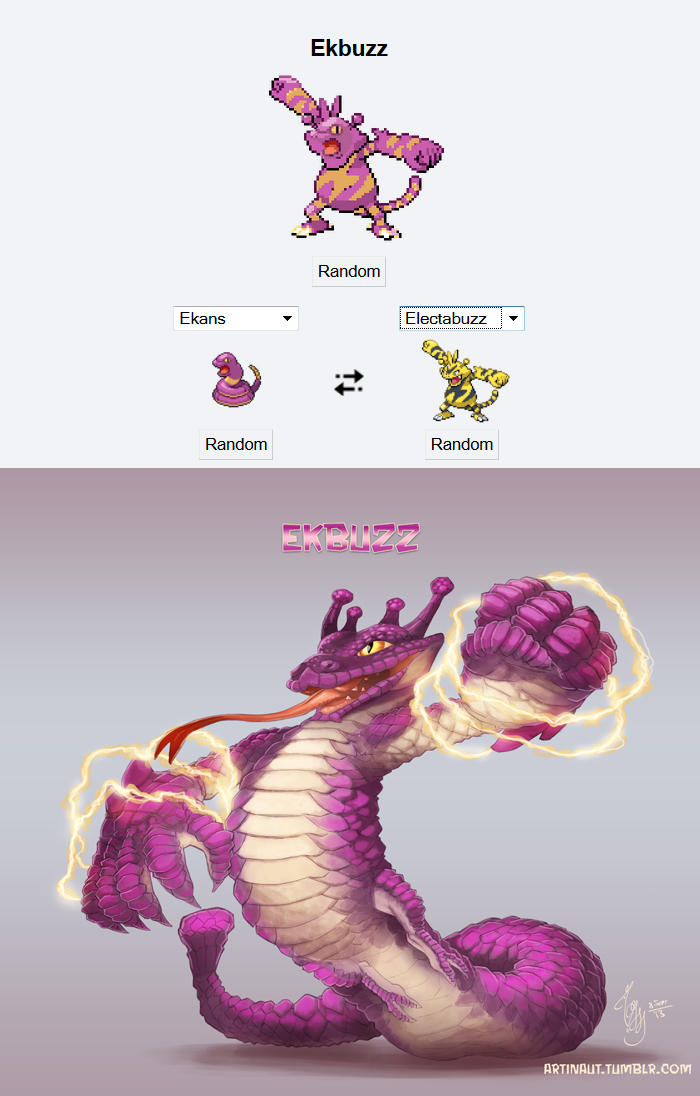 Watch
Greetings, dudes,
To mark our tenth fusion,
Carlos
and I decided to dip into each other's fusion stables. It was yet another opportunity to compare and contrast our differing imagination styles and technical approach. With 'Ekbuzz' my severe lack of Pokemon knowledge helped with unrestrained reinterpretation. Ekans brought the reptilian skin texturing, Electabuzz brought the (
severely guessing here
) electrified fists of power.
Because, why not?
I wanted also to incorporate Electabuzz's pot belly as well as a bit of Ekans' snake body. Here, Ekbuzz would use his muscled tail to propel his punch forward (the lower legs are weak and almost never used... except for foraging).
At a snail's pace, I feel slowly clawing my way towards a smooth and relaxed technique. Through necessity, I've learned numerous shorthand shortcuts for colouring comics. In painted art, I can no longer rely on strong inks to shade my shortcomings. Impatience and overreliance on said shortcuts in my personal art is something I still need to overcome. Looks like I'm getting there, though. :3
Previously:
By Carlos:

Very cool, Yel. I like that you left the legs, even though he's not using them. Like, I imagine he gets around on them normally, but then he rears up on his tail when he's got to look more imposing.

Reply

You can imagine that, though I envision them as little paws that are faded echoes in his evolution. His tail has overetaken as a means of forwards propulsion.
Reply

Should have left the rattle, That's one of the most intimidating spots of a cobra.
Reply

Ah, I reinterpreted the the tip of the tail as a hardened, bony outgrowth with which to smack any extra predators with.
Reply

So...MUCH...DETAIL!

Aw dude...you really outdid yerself

much better than my interpretation...

perfect...just perfect... and completely amazed by those tiny legs... truly unique, dude. *hats off*
Reply