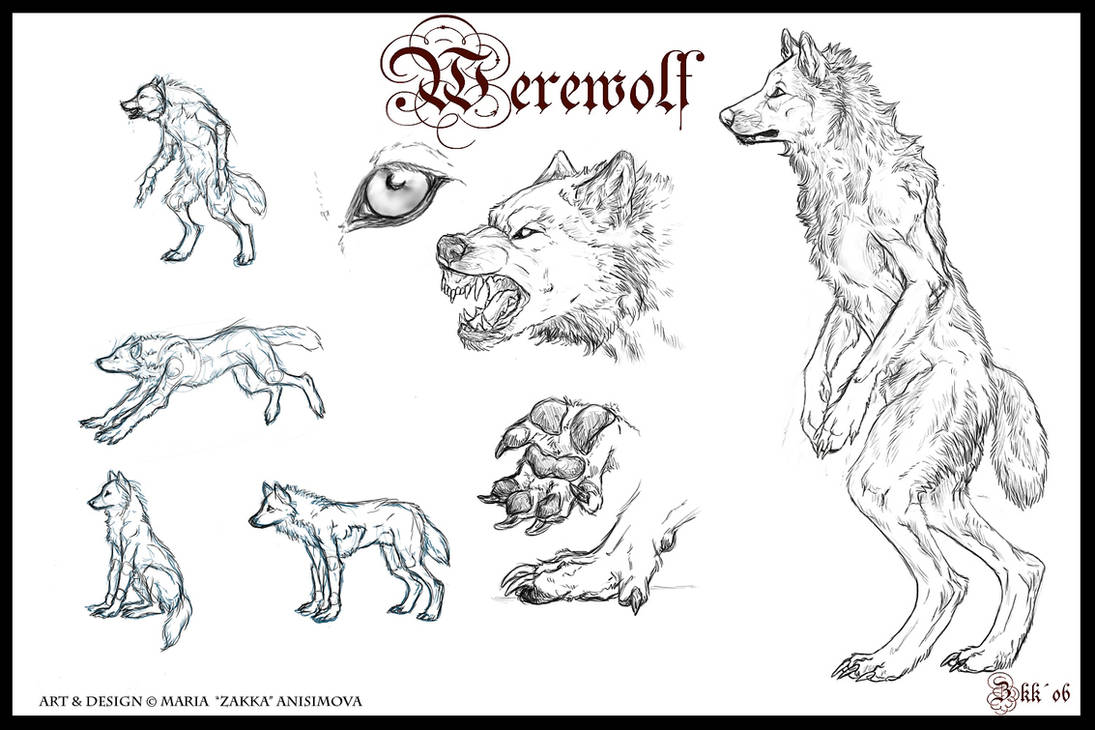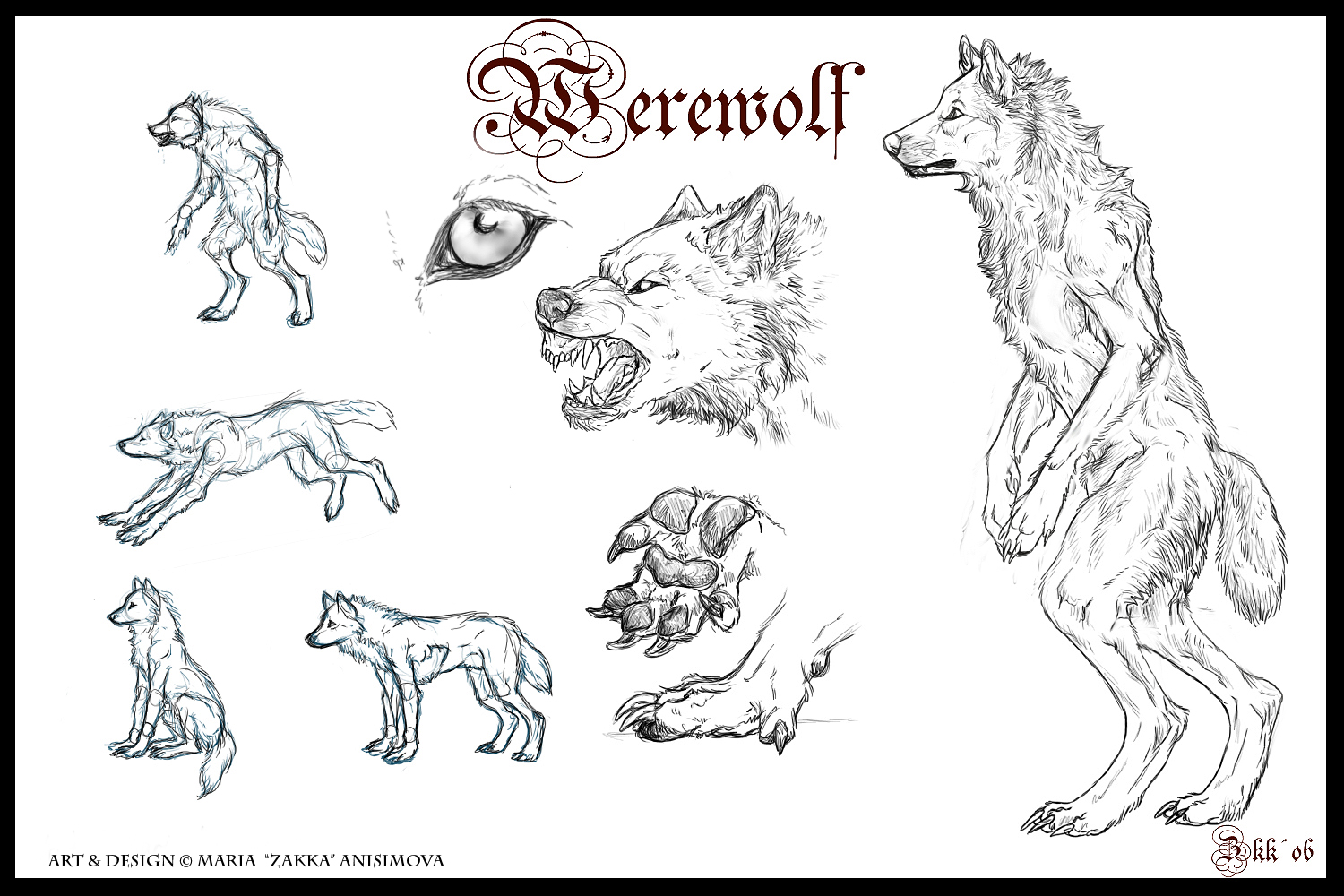 Watch
This is my version of a werewolf.

What I think they should look like in their anthro form (i dont like these ugly movie-werewolves).Black-Ravyn has done a pic with her version and this inspired me to draw mine.
I like how this came out. See the little figures on the left? I like the poses and may use them someday, so please don´t reference your poses from there.
If you think there is something wrong with the anathomy teel me and I´ll try to do it better

I did this in photoshop and it took me about two hours.