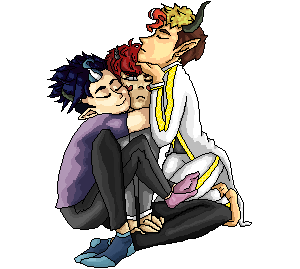 ---

He/Him They/Them | Oliver | Sagittarius


Hey there!
Just your friendly neighborhood artist!
I do both digital and traditional art! If you have any tips or advice that might help me with my art, just tell me! I love to hear what people think about my art!

Feel free to draw any of my characters, just as long as you give me credit! Also, please do not claim any of my designs, characters, art, or anything of the sort as your own.