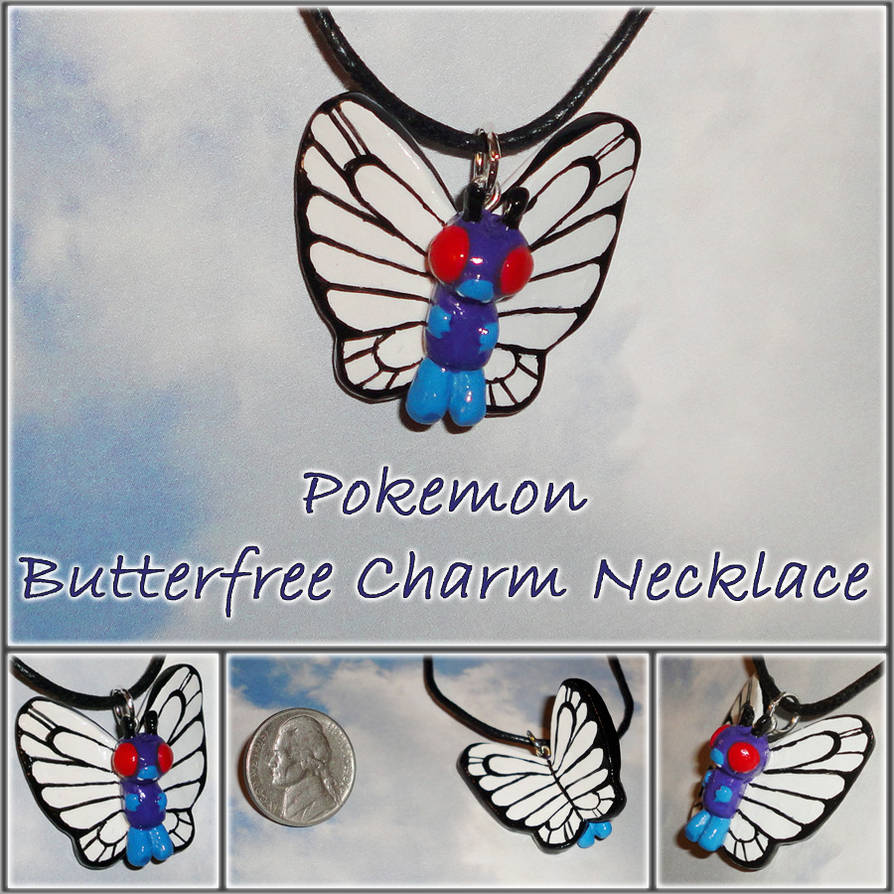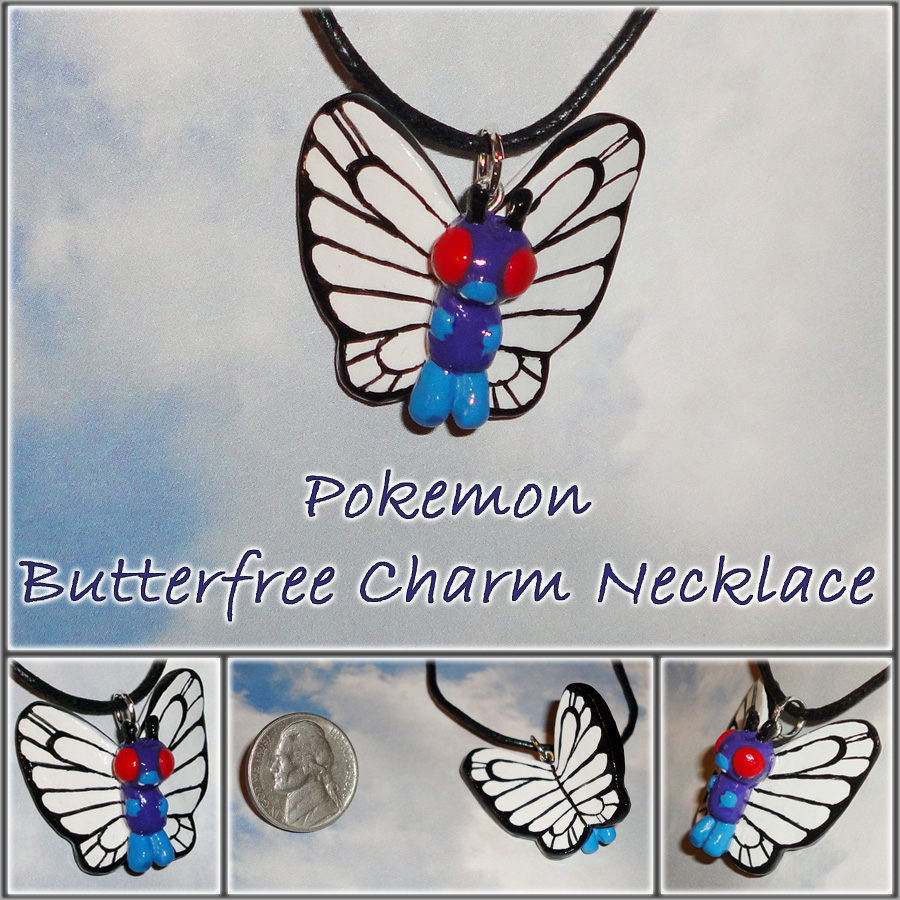 This a Butterfree Charm Necklace, based on the character from Pokemon, I was commissioned to make for someone a while ago, who ended up never buying it, so I now have it for sale in my online shop here:
[link]
if anyone else is interested.
The pendant is completely handmade out of polymer clay with metal armature inside for added strength, and painted with acrylics. The charm is about one and a fourth inches tall, as you can see in the comparison picture next to the nickel. It is attached to a black hemp cording necklace, closed in the back with a metal clasp.
I had forgotten about this charm until I was doing some spring cleaning, and since my yard is starting to fill up with real butterflies, I figured now was the time to finally post pictures of this little guy. I don't use Butterfree a whole lot personally, my partner is more the flying type than I am, but I think this charm turned out pretty good, those eyes are so creepy, sometimes I think there is something wrong with me because I tend to make all my Pokemon charms have sort of disturbing eyes for some reason.... @_@
If you like this piece, you can find more geeky charms and gamer themed jewelry in my gallery and available for sale in my stores. You can check out my online stop here:
[link]
or feel free to send me an e-mail at YellerCrakka@Yahoo.com if you're interested in anything.
~~~~~~~~~~~~Want This?~~~~~~~~~~~~

Online Shop:
[link]
*CLEARANCE SALE*

E-Mail: YellerCrakka@Yahoo.com

Facebook:
[link]