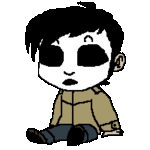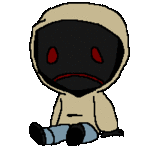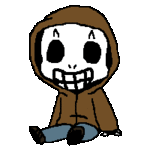 "Creativity's too big to be put in a box."
-Chester Bennington, 1976-2017
Proud Counter-cultural!Call me Cy!
I'm an author and I've chosen my official pseudonym to be W. K. Cyrokin, or just Cyrokin, and you can find me on FictionPress and FanFiction under that name. On my FanFiction I have stories written for Danny Phantom, Gilligan's Island, Doctor Who, and one for Sliders.
This is my fandom-related account, where I feature mostly Slenderverse material nowadays, though I also have some superheroes and sci-fi stuff here. For my original material, find me at
Cyrokin
!
And thanks to
Iawrence
for the account space~

///
But it's different
When you never had a voice
When no-one ever listened
So you never had a choice
Never had a path
Only people in your way
Never had a mask
Or a reason to be fake
All you had was you
And a reason to succeed
All you had to do
Was keep believing in the dream
All you ever knew
Was being weak and on your knees
But you're only gonna lose
If you don't learn from your defeats
-From Ashes to New
I'm 20 years old and an aspiring author/artist. My plan is to self-publish my works someday, as I am not keen on selling out my creations to a company so that the company supposedly owns them. Uh-uh, those characters are mine and I'll use them how I wish. :T
I write sci-fi, fantasy, and my own genres called Industrial (a gritty subgenre of sci-fi, really) and Smash (which is basically just throwing stuff from many time periods together and making it work in a story).
Also, I have a fixation on FiXT, Celldweller's music label... Klayton is one of my role models. XD In some areas. In other areas I'd try not to be Klayton... But I admire his originality and individuality--- both traits which I try to incorporate into my own works.
Artists from FiXT worth checking out:
-Celldweller
-Circle of Dust
-Blue Stahli
-Voicians
-Raizer
And, for any and all "Thank you for the fav!" comments... You're very welcome.
///
Favorite genre: Sci-fi, fantasy.
Favorite music genre: Metal
Favorite animal: Wolf
Favorite cartoon: Danny Phantom (much love for the ghost kid)
Favorite manga: MAR Heaven (If you've never read it, it's pretty good. I read it as a kid and some stuff probably floated over my head back then, but go check it out anyway!)
Favorite food: Macaroni and Cheese because I'm such a child.
Favorite characters: The Doctor (Doctor Who), Danny (Danny Phantom), Tim (Marble Hornets), Gilligan (Gilligan's Island)...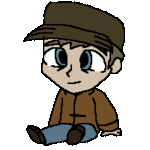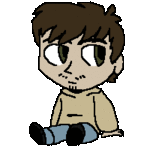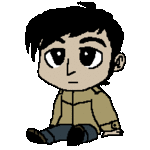 This-and-thats about me
-I have OCD, ADHD, and social autism (Asperger's). That is, I have weird tics, I can have a hard time paying attention without moving constantly, and I'm really bad at communicating with people in real life. I'm socially awkward and it doesn't matter how many times I tell myself they're not gonna hurt me, my actions won't listen. It's really irritating though, because it makes me look like I'm mean or cold, when I'm really a very nice person. I'm most like myself on the internet.

-I'm most easily inclined to get into TV shows as opposed to book series or movies. I've only ever gotten into 3 or 4 book series and 4 movies, whereas I've been into countless TV shows and cartoon series. Since I don't read manga all that often, I'm not really into manga or anime, but I do have my favorites from that genre too. XD
-I have a dark sense of humor. You know that kid in your science class who, during the dissections, is always making morbid jokes and playing around with the organs? That was me in Biology class. I was always next to or working with a squeamish person, so I always got a kick out of that. XD Needless to say, I'm good at black comedy.
-Insulting Klayton or any of his music projects is a personal insult to me. Heck, insulting any of the bands I listen to is stepping into dangerous territory...
-My interests change like the wind. If you watch me for one thing, there's a good chance that I'll be into something else the next day. If you choose to watch me, be prepared for that, and always be sure to support whatever I choose to draw. Sunshine Watchers are fun while I'm into something, but they're no good if they abandon as soon as I draw something that isn't within their current fandom. YeIIer is a home to many fandoms and pursuits, so be sure to give each proper respect.

-I make a conscious effort to keep the topic of politics out of my DeviantArt affairs. Now, I can be friends with people who have different political views than I do. It's everyone else I worry about. XD At any rate, since politics is something I'm madly passionate about at times, I'm afraid that all I would do would be rant and annoy everyone if I allowed myself to bring up politics here. So please, by all means, do not bring up politics to me on DeviantART. Thank you~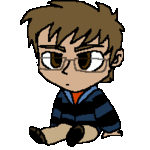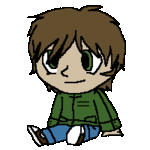 YES,
you may use my art in tribute videos and things like that.
NO,
you may not repost my art on this website. It's easily accessible through my account and does not need your help being found by you reposting my work in your own gallery.
HOWEVER,
you may post my art on other sites like Tumblr if you feel you must. But be sure to credit me and do NOT claim it as your own work. (I would also like to see the post, haha~)
Check out my webseries, Null Jordan:
null-jordan
Null Jordan on the Slenderverse Wiki:
slenderverse.wikia.com/wiki/Nu…
The official continuation:
nulljordanaftermath.weebly.com…
///
For personal reference:
www.aamft.org/iMIS15/AAMFT/Con…
www.quotev.com/search/Slenderv…
www.youtube.com/watch?v=emfasB…
www.youtube.com/watch?v=0huej_…
slenderverse.wikia.com/wiki/Sl…
www2.dogbreedinfo.com/images26…
---
PLEASE NOTE that watching me does not mean I will watch you. I just prefer to have mostly feedback in my inbox as opposed to artwork. It's nothing personal but it does keep stuff from building up overtime.
---
BEAUTIFUL MEANINGFUL THOUGHTS FROM CY
"If your macaroni and cheese isn't frickin'... you're doing it wrong."
"I laugh and the world laughs with me. And by 'the world' I mean the canned laughter track in my head."
"All this stuff about people saying you shouldn't eat at McDonalds because it's unhealthy just kills me. Like, everyone who goes there knows their food is bad for you, they just don't care! Don't waste your valuable breath, Captain Obvious, it won't change anyone's mind!"
"That controversy about pink slime kinda cracks me up thinking about it now. It sounds like one of those mysterious additives my mom used to put in my food when I was a kid. Y'know. Brown stuff, green stuff, and the occasional black stuff!"
"I don't understand why I should play hard to get if the guy likes me for the right reasons, and if I like him. All I want is to be closer, so why should I act the exact opposite and pretend I'm not interested in his advances? It seems counterproductive to me, especially as one who has a hard time making just friends. Romance would be especially hard for me to achieve, and playing hard to get for me just seems like kicking a treasure."
Cyrokin 2:10
"Taco Bell is the good thing that hurts."
"Can I block all political posts on Facebook? Please?"
"BODIES!!!!!"
"Am I the only one who enjoys the feeling of a big pile of LPS against my skin?"
"Nothing says romance like Comic Sans.

"
"ZXCVBNM"
///
My glorious Cheetah Memes, made for Facebook comment threads. Useful for anywhere that uses images in comment threads, actually. Take em and use em. XD sta.sh/22pqqr5vum2

Since it was removed from the wiki, here is a trivia fact about null_jordan: Its wiki page was the 44th created on the wiki.
This is an incredible time to be alive~
Want to hear a stupid song?
...
I'M A MASKY GIRL
IN A MASKY WORLD
FACE OF PLASTIC
IT'S FANTASTIC
*dies*
Here's another bad song!
Cyrokin, Cyrokin
Does whatever a Cyro can
She draws stuff, she is wise
She is weird, she likes fries
Look out... here comes the Cyrokin