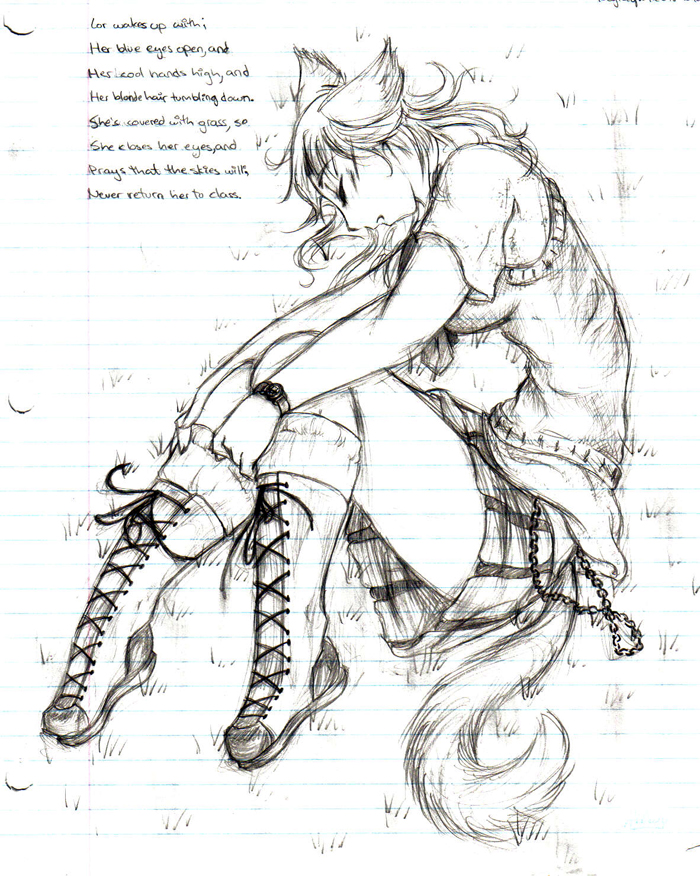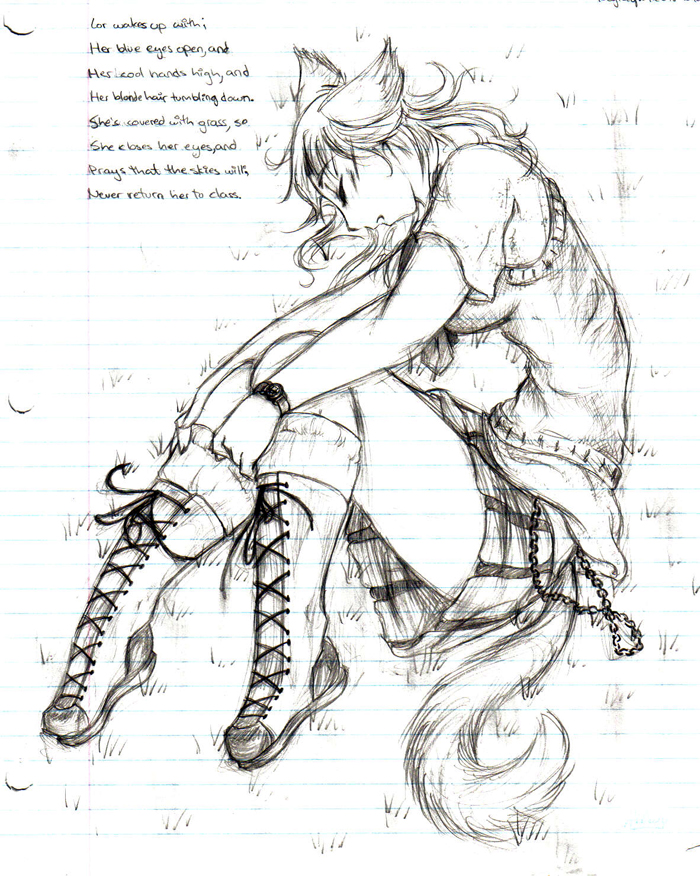 Quick pic of Lor sleeping, as per usual, drawn during math.

should not doodle on lined paper...
but i do like it.

neways, sorry 'bout the delay in commissions, but i figure no one cares anyway so i'm not too spurred on

.
(poemy-ness:
Lor wakes up with
Her blue eyes open and,
Her cool hands high and,
Her blond hair tumbling down.
All covered in grass she
closes her eyes and,
Prays that the sky will
Never return her to class.