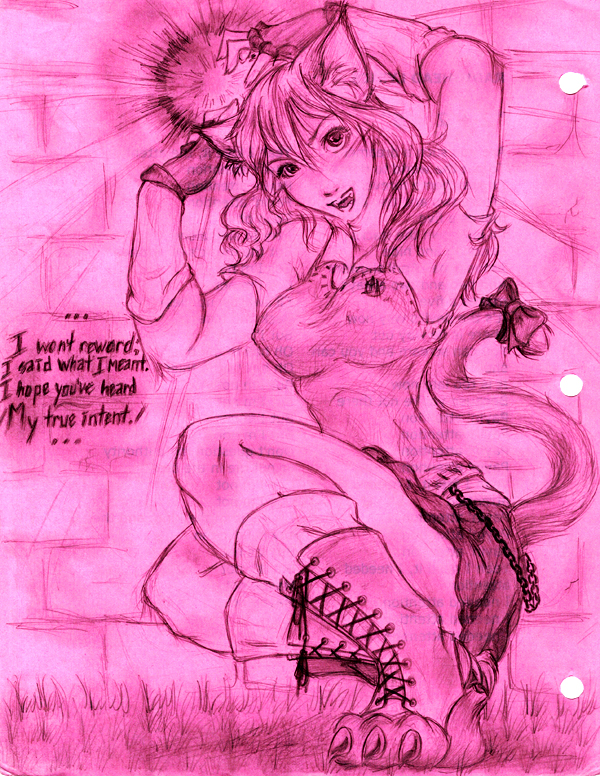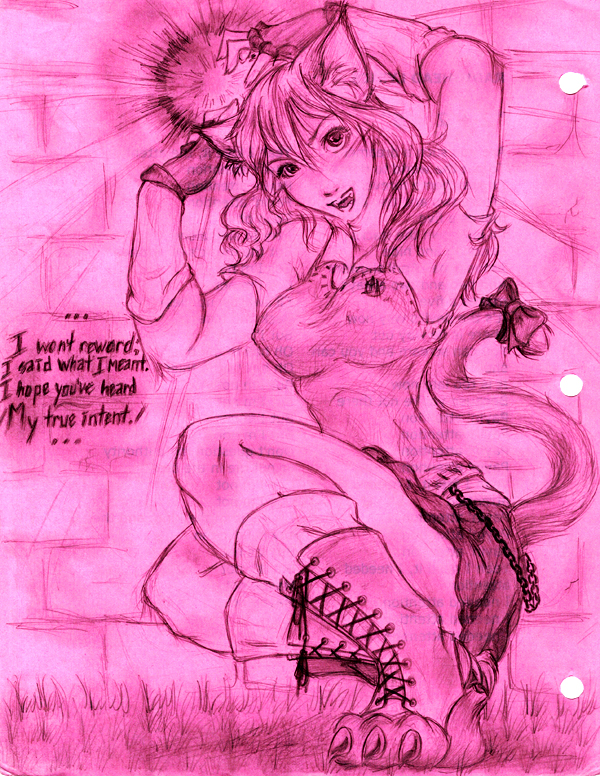 Our English teacher gave us a pink sheet with the lyrics to Radiohead's "2+2=5" song. I like that song. So i honoured it by drawing a hot chick on the back. This be my fav char, obviously, firing some kind of magic over her head. 'cause she's confident like that.
The poem is:
I won't reword;
I've said what I meant.
You've already heard
My true intent.
because the song references a place in 1984 where i really wanted winston to stick to his guns... but he didn't, so aforementioned hot chick will instead. XD (why did i tell you that? because the backside bled through

)
neways, i drew her body way too far down the page, and thusly ran out of room for the legs, and her face is off, but i like it anyhow. ^^