Hello my dear visitors,
you know me as YBsilon from my main account.

I collected a lot of photos in the past and I travel a lot. One of my cameras is always with me. On land I photograph with my SLR EOS 550D or my Canon G12 (broken and gone away) and now with Canon G 15, under water with Panasonic Lumix TZ10 and before this with the Olympus Mju Tough 8000. I decided to share some of my photos with you. All pictures are photographed by my own. I cut them out for you, so there are a lot of PNG-Files, it´s more easy for you to work with them and it calm me down after a long working day. And now (after 2 years it becames something like my brand

) I prepare you also with textures and backgrounds. I hope you like them, they are helpful and you have a lot of fun.

I´m so curious on your works.






In future I will upload some new stock, so don´t hesitate to visit my stock-account from time to time.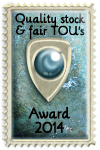 For my rules please visit my journal.
Most of my works are uploaded with a preview of my photos. If you don´t see one, it´s because in my first uploaded stocks I haven´t done it (from time to time I did it and completed it, but it´s much work) or it´s why I make it myself from my stocks and it´s my little secret what are the basics of the stocks - but I declare, that they are all from my own photos, if not otherwise declared in the description of the stock)
...and I love the little llama