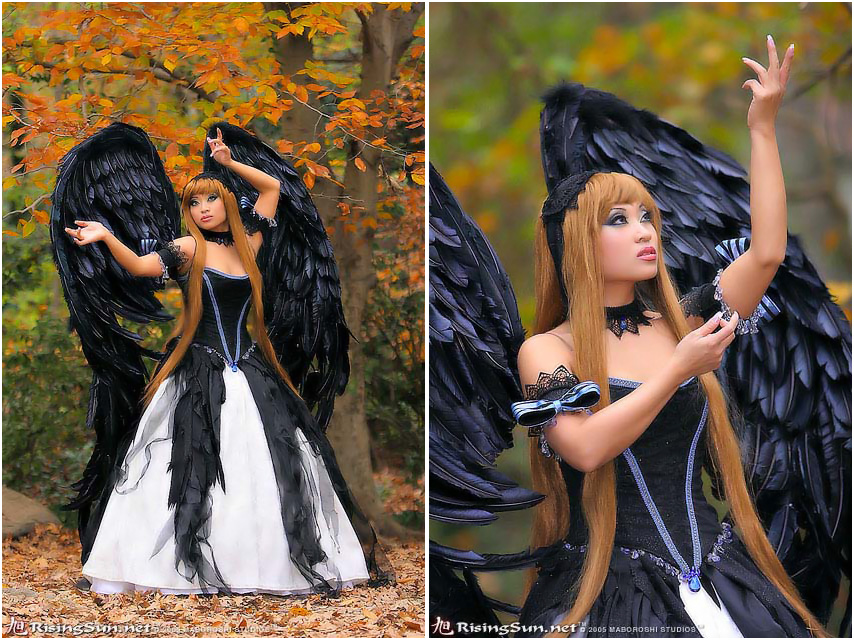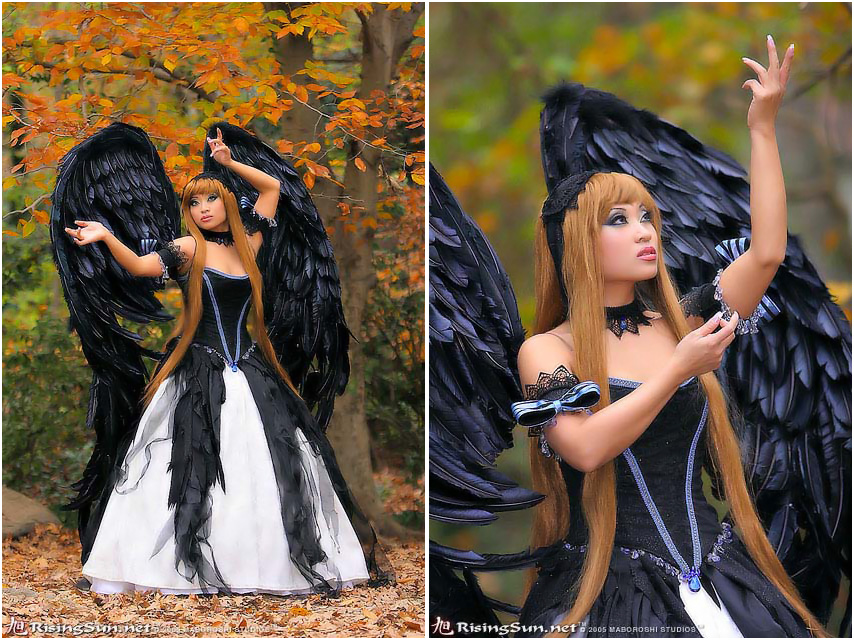 Watch
*********** Yaya on Facebook [link] ***********
*********** Yaya on Twitter [link]
This costume is based on one of Nene Tomas'
[link]
paintings. Since I befriended her a few years ago, we've always talked about constructing costumes based on her elaborate designs.
I went for Midnight Wings
[link]
mainly because I wanted to make those wings.
I chose a lavish black sparkly fabric for the steel boned corset, which I created with a lace inset in the front, trimmed in powder blue. The overskirt was made of multiple layers of sheers and same sparkly fabric, hand tattered and ripped. I luckily found a bridal fabric with the same floral design as the painting for the creme underskirt. The bows, bonnet and lace choker were fun accessories to make. I once again combined two wigs to achieve the full hair for the character.
As for the feather wings, I used the same method as my smaller pairs, made with individually shaped turkey feathers. The shape of the wings differs deliberately from the Painting, they are tucked in so I could maneuver through the crowded halls at Dragoncon (it was still a pain). I also wanted them to look somewhat realistic, and yet manga-ish with the long hanging feathers. Because my shoulders are uncovered in this outfit, I had to rig the wings to the corset, and use clear bra-straps to support them at the top.
Thanks to Maboroshi
[link]
for the lovely autumn photos