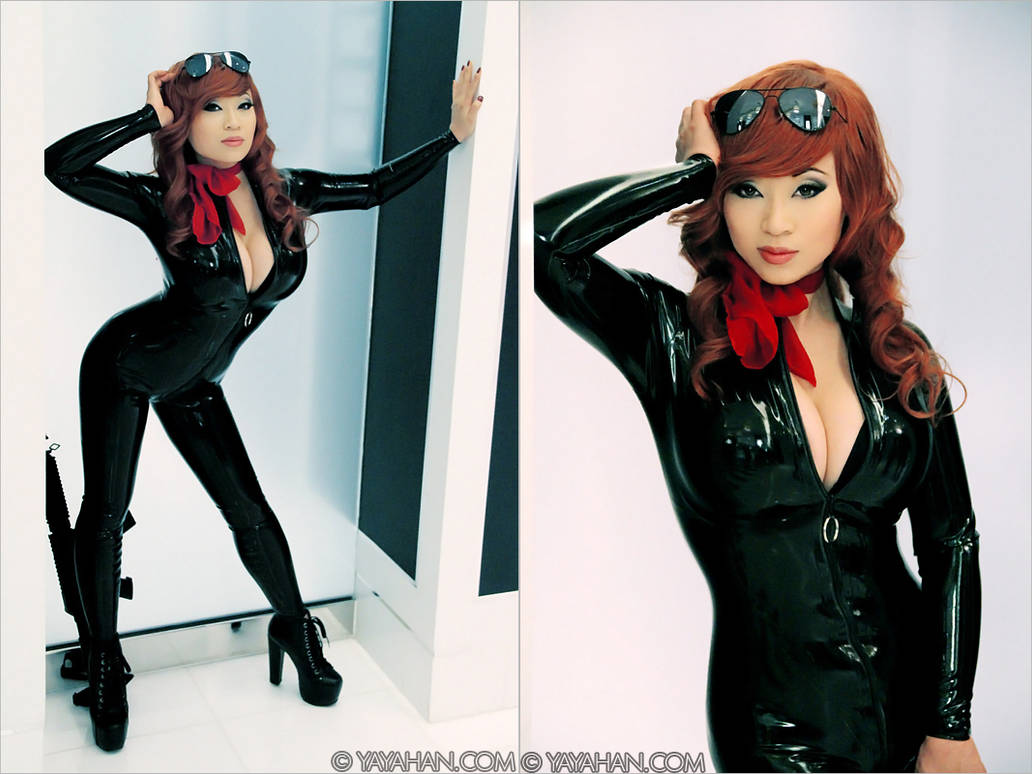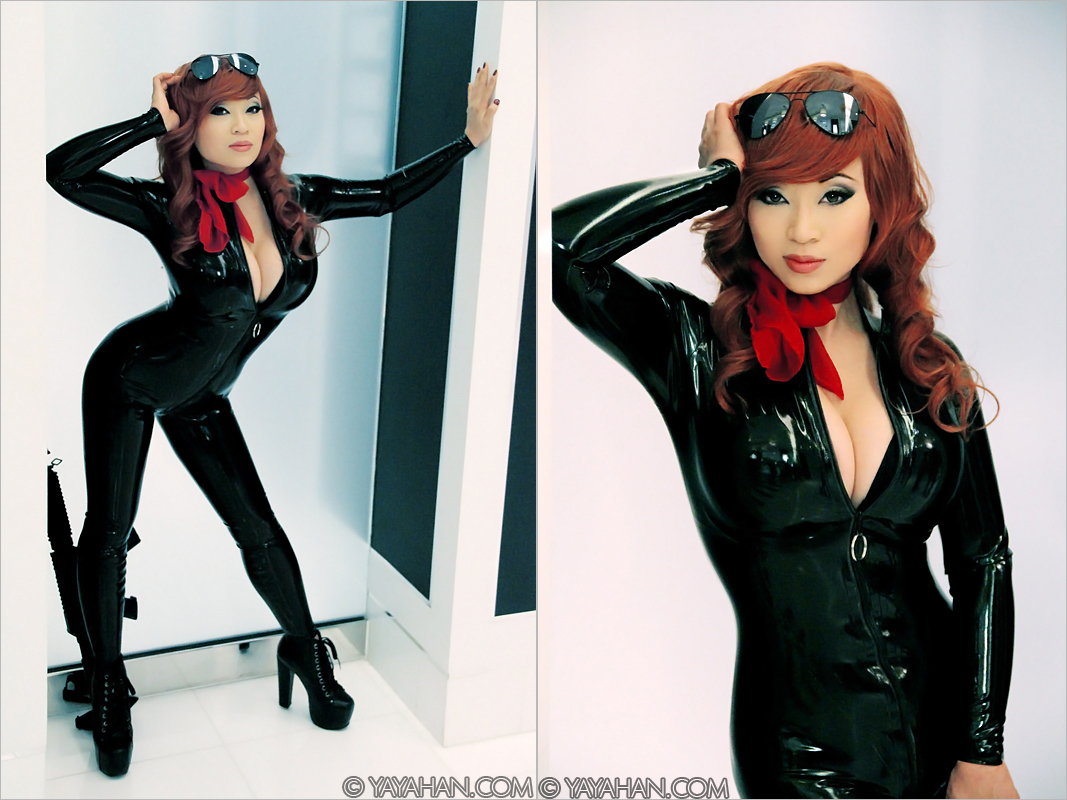 Watch
Like Yaya on Facebook
Follow Yaya on Twitter
Yaya Han Cosplay Store
Character: Fujiko Mine from Lupin III!
Photograph by Brian Boling
Cosplayed by Yaya Han
Latex catsuit made by Polymorphe
[link]
Wig by Arda-Wigs
[link]
Gun borrowed from

This is a closet cosplay in the truest sense of the word. But I had to pay respect to one of anime's original cat burglars/grifters! You know how much I love those....
I'm very vocal about making your own costumes, and I enjoy hands on crafting 99.99% of my costumes, which number in the 200s now. However, every once in a great while, I buy pieces for my costumes, and I always am very upfront about it. In this case, the latex suit was made by a high end latex design house, because I did not believe in my own latex making skills to create a durable suit that can be worn repeatedly. Even the type of latex makes a difference in how durable a garment is, not to mention the gluing technique.
So I paid someone else, specialized in this craft, to make the suit for me.
I think it is important to credit all parties involved in making a costume come together. So while I did not craft anything for this cosplay, I used items that I already had in my cosplay closet to put together this outfit, it was MY project, I did the styling, but I still relied on others for the costume pieces.
I'm not saying you need to post a long list every time you upload a photo, but at least catalog once publicly where you got your costume pieces, what you made yourself, who helped you etc. Give Cosplay Credit if you call yourself a cosplayer.