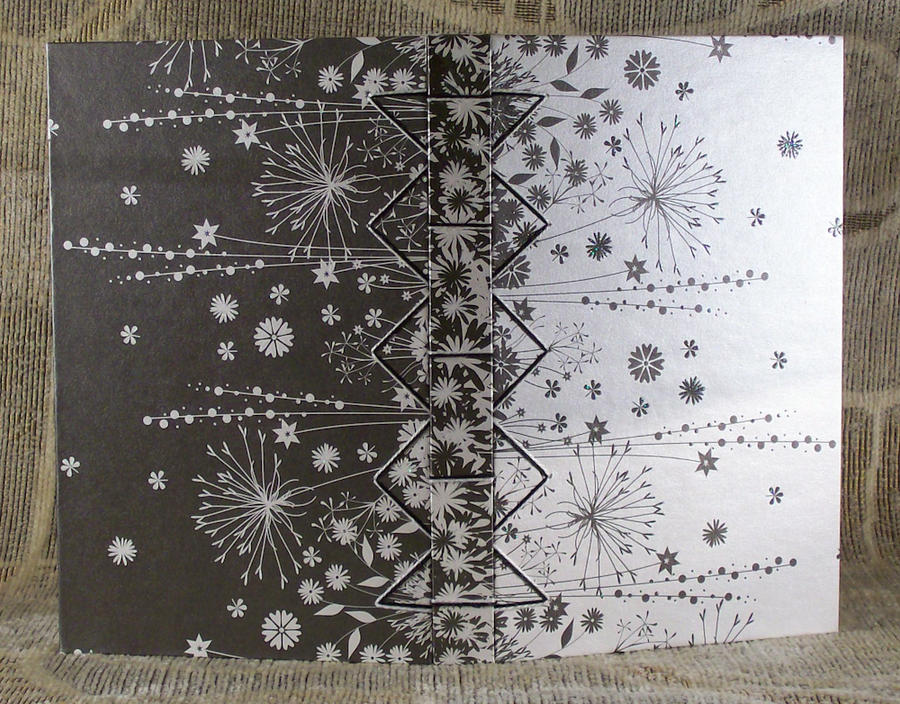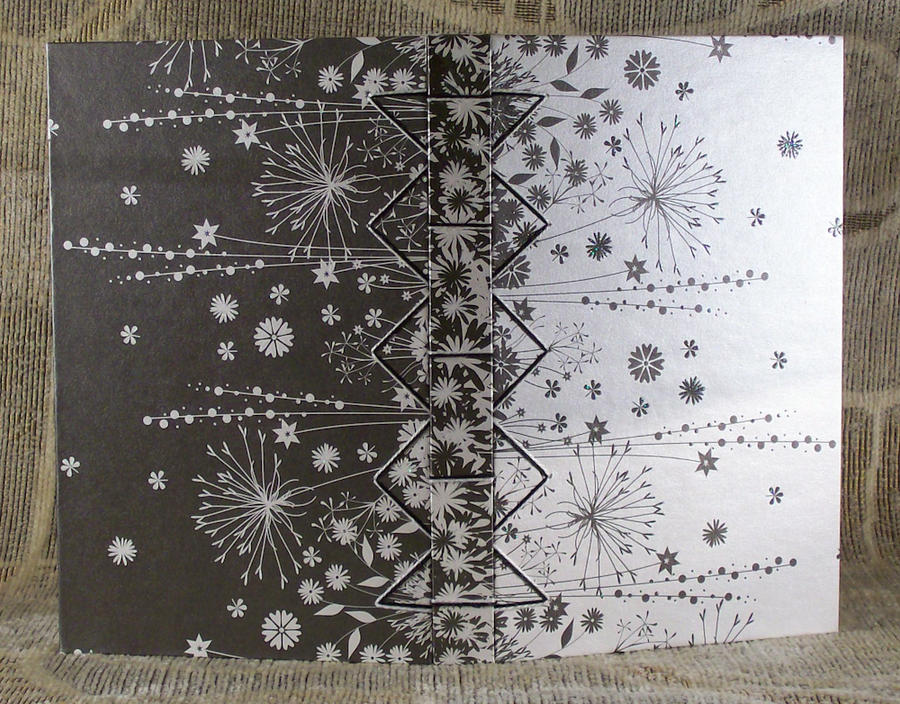 Watch
this book was completed while i was on vacation in florida, and has been infused with the complete and total relaxation i experienced there. (^_^)
this books is 5 by 8 inches (~13 x 20.5 cm) and is bound in what's called a belgian eyelet binding. of course, here at notuboc, we eschew things like eyelets, so i suppose we'll have to call it belgian binding, but in any event, this style of binding was chosen specifically to show off the papers, and to enhance the illusion of passing from black to white, or vice versa i suppose, depending on your perspective. (^_^)
the binding is done in both black and white cotton pearle, and you could use either side as the front. the cover paper is glittery and slightly shiny, and inside you will find 180 pages of unlined sketch paper, ready for your pen, pencil or even light ink washes.
== for sale @ notuboc (US$20) :
[link]
==

For a moment, I was speechless. It's just that stunning. I would definitely buy it if I wasn't too afraid to ruin it.
Reply

no no! people always say that, but i'm like, it's a blank book! you're supposed to scribble ALL OVER the pages. maybe if it gets beat up a little, that's just a sign of love. (^_^)

anyway, thanks for the compliment, i'm glad you like it. (^_^)
Reply