[Updated: June 13, 2014]
Hello there! Please take a few minutes to read this guide to avoid confusion of the gallery folders & misplacement of submissions (how, what and where to submit)
---


Go to our 'Gallery' Tab. Click the 'Submit to this Gallery' button, then select 'Contribute an Existing Deviation'. Choose the deviation you want to submit to our gallery. (Remember to read the submission guidelines first!)
-OR-

Go to the deviation you want to submit. Scroll down until you see 'Featured in Groups' on the right side, then click 'Add to a Group'. Select 'Type a group name', type in our name (YatoxHiyoriFC) and check. Afterwards, select the appropriate folder on the drop-down menu.
---

Since this is still a small group, we'll keep the
'unlimited' submissions limit
as it is. And, submission requests are
automatically accepted
, but if we spot any art that isn't allowed in the group, we will removed them. If you misplaced a deviation by accident, kindly notify us and we'll move it to the correct folder.
These are allowed in the gallery!

YatoRi in any form of art
May it be done traditionally or digitally, YatoRi art in all forms of media is accepted !

all levels of art
We welcome artists of all levels, from beginners to professionals!

traced/copied OFFICIAL ART (or manga scans)
Though we discourage copying/tracing, eyeballed or traced directly, they are still accepted. *sigh*

Here is a list of things we don't accept. If we see any of these, we will remove them from the gallery.

anything that violates dA's rules in general. For more info: FAQs (dA policies)
Why would we accept it if it isn't allowed on dA in the first place, right?

renders & edits
Crediting doesn't always mean you can take other people's art and use them in any way.

traced/copied/STOLEN FAN ART
If your 'artwork' is traced or copied from someone else's art, edited from the original, taken without permission and claimed as your own, then it's a BIG NO-NO.

other Yato and Hiyori pairings
Of course, this group is for the pairing YatoRi only. There shouldn't be any HiyorixOther and YatoxOther pairings in here

.

anti-Yato x Hiyori
Like I said, this is a YatoRi group. Anything against the pairing isn't allowed.
---

FEATURED
(Closed)
This folder contains deviations from different folders picked randomly by the admins.

YATO
(Open)
This folder consists of traditional & digital drawings of our favorite dorky god of calamity happiness! Pictures of Yato alone are placed here. No other pairing hints besides YatoRi

.
:thumb455429796:

HIYORI IKI
(Open)
This one holds traditional & digital drawings of our lovely martial arts fangirl! Pictures of Hiyori alone are placed here. No other pairing hints besides YatoRi

.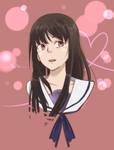 :thumb437936311:

YATO AND HIYORI
(Open)
All pictures in this folder feature Yato and Hiyori together! They could be interacting in a friendly way (chatting about how Hiyori's school day went, eating lunch together, etc.) or a romantic way (kissing, gazing into each other's eyes, etc. xD)
Note: Possessed Hiyori will be placed here

.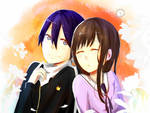 :thumb432134897:

WITH OTHERS
(Open)
This one is for pictures of Yato and Hiyori with other characters in the anime/manga. But, like I've mentioned earlier in the submission guidelines, we don't accept pictures featuring Hiyori and Yato paired up with other characters. No other pairing hints besides YatoRi

.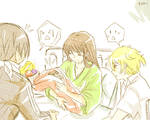 COSPLAY
(Open)
Cosplay pictures are placed in this folder. It could be Yato alone, Hiyori alone or both of them together.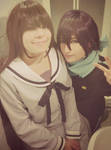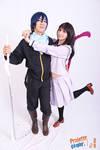 COMICS, DOUJINSHIS, SHORTS..
(Open)
Deviations included in this folder are comics, doujinshis, shorts or anything that has speech bubbles in general

. They could have only 1 panel or more.
:thumb456497725:

FANFICS
(Open)
This is a folder is made for YatoRi fanfictions! YatoRi could be the main pairing or just a side pairing.
:thumb444219854:

STAMPS
(Open)
Stamps in this folder could feature Yato only, Hiyori only, or both of them.



COLORED MANGA SCANS
(Open)
This is a folder for colored manga scans featuring YatoRi moments (Watch out for spoilers xD). BUT, we only accept scans with LINEART. Scans that are only colored will be removed. If you ask why, read this: fav.me/d7m6cnd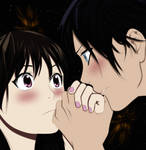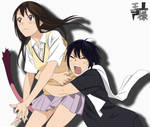 ---
Anndd, that's about it! This journal will updated everytime there are new changes in the gallery folders and/or the rules!

If you have any questions or suggestions, leave a comment in the comment section or send us a note!