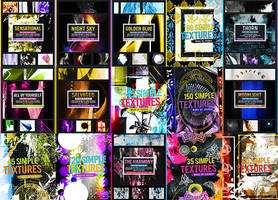 All Premium Content
Buy this to gain an ALL-TIME (not monthly) access to all premium resources packs I create (through Google Drive). As a subscriber you can also suggest what kind of resources you would like me to upload. Once you purchase, DM me for further info. NOTE: Reuploading and sharing premium content with others is strictly prohibited!
---

Description
Taken from Vintage Vogue pattern illustrations. Work nicely with color, can be layered, some of them may need an extra "stamp" to be dark enough in certain colors. Please link back, making these was fun, so I would like to see where they end up.
Also if you see any other neat retro pattern illustrations that would make nice brushes, post a link for me and I'll love you.
Paper background from:
[link]
See the original patterns here:
[link]