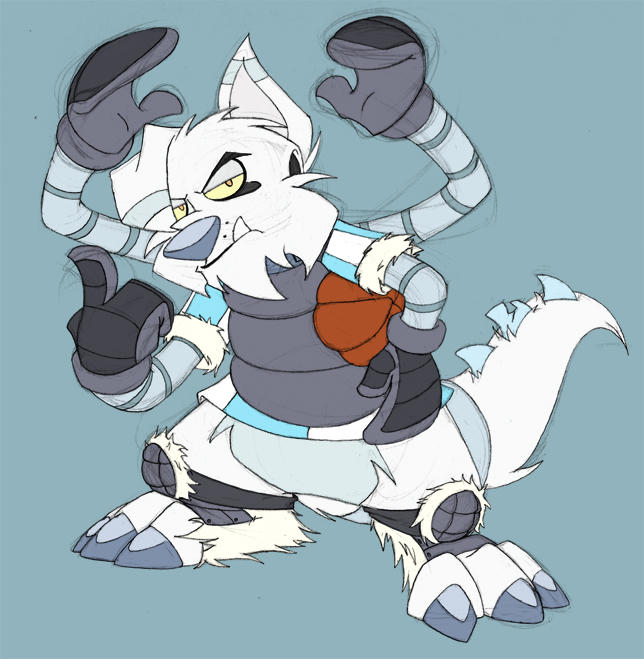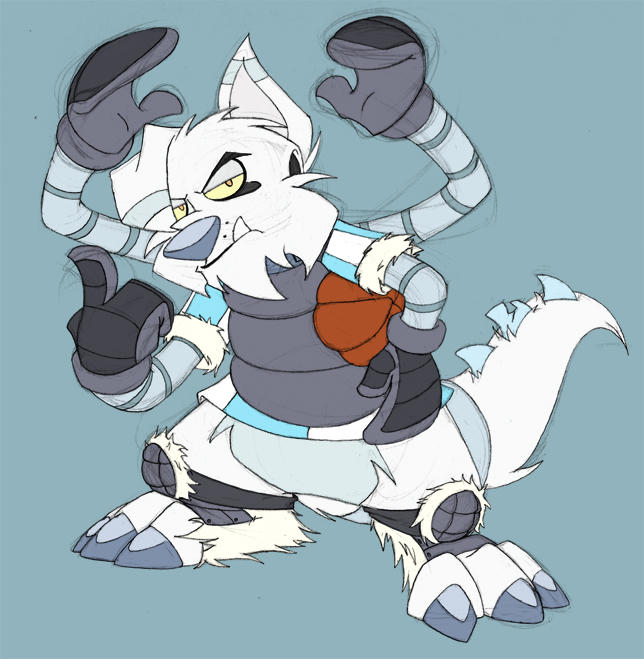 Watch
Final one for this little theme.
Tero supports the Icy region of
Terror Mountain
for the Altador Cup. He could easily swing to Virtual Pets(Technology based), but he would look silly in their uniform.
Unlike the other three, Tero wouldn't play Forward or Defense, but instead would be GoalKeeper. Hence the chest protector over a Yooyuball Sling.
Pretty sure he'd be banned of using all four arms though. He'd still say "Bring it" to anyone that tries to score a goal on him.