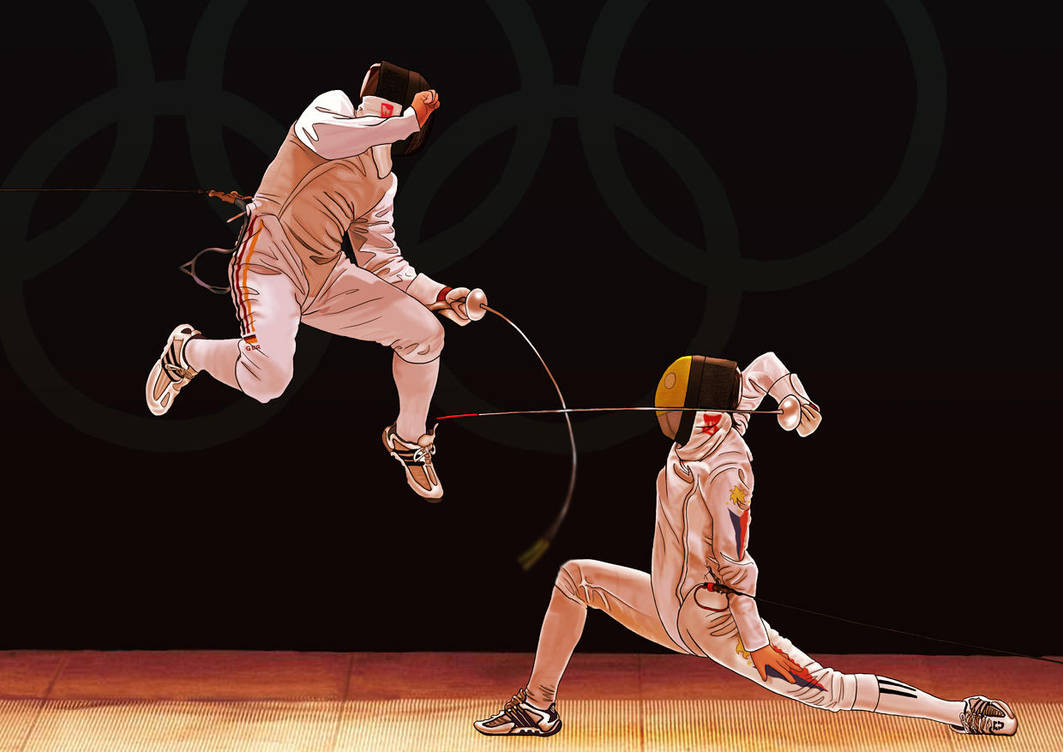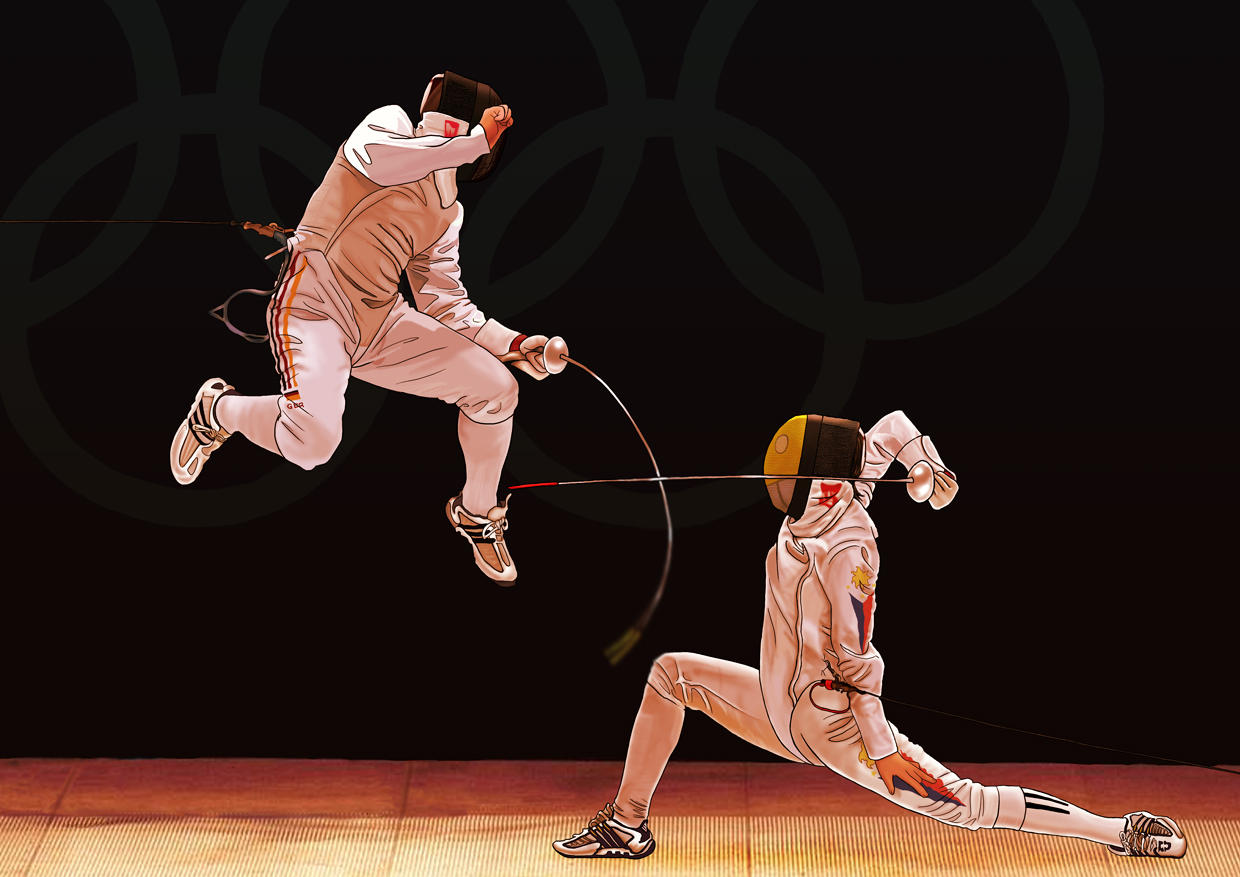 CREDIT YANILYN
EDIT:
I'm not a fencing expert nor do I watch fencing so I'm not familiar with the names, rules, types of weapons or any other materials used. I only made this work for my friend, who only wanted me to draw some fencing action so that's all I did.
If you spot anything wrong in terms of weapons, poses, or anything similar, it's because of my lack of knowledge on the sport. For those of you who have notified me previously about it, thank you for pointing them out. As for the one's who are looking at this piece for the first time, you don't need to critique me about fencing since others have already did and I'm already well aware of it.
------------------------------------------------------------------------
This is a christmas gift art for my RL friend, Angelo (Ayan, nilagay ko na rin dito yun description

). He was asking for this since...last last year. D: Didn't actually thought of posting it on dA since it's not my usual anime styled drawings. But I needed to at least submit something on the year 2006 :'D so here it is.

I put this pic on portraits because i used A LOT of references to make this pic x.x it's REALLY hard to draw people with fencing equipments plus the fact that i have no knowledge about their swords, etc. so i had some errors on the first 2 drafts of the lineart (thanks to angelo for pointing out the mistakes. Had no idea about the difference between foil, epee, and sabre).
Hmm. About the drawing, the logos on the 2 fencers are representing Germany and the Philippines. We used germany because their logo's easy, saving me more time to work on the other parts.

As for the Philippines, it's obviously because that's our country. :'D The sun of the logo's a killer. D: It had wavy rays... I had no idea how to draw it on the folds of the suit. D: I put Angelo's mask on the Philippine fencer (he didn't ask for it

) just for fun. Here's a photo of his mask as reference. :3
[link]
Feedback? He likes it.

Especially the fact that he's actually in the picture but ended up being a right-handed fencer instead of a leftie x.x (He's left-handed

). Oh well. :'D Belated Merry Christmas and a Very Happy New Year