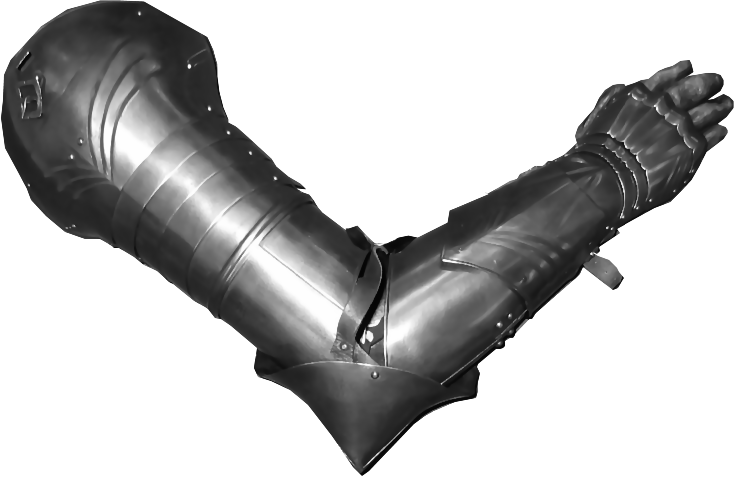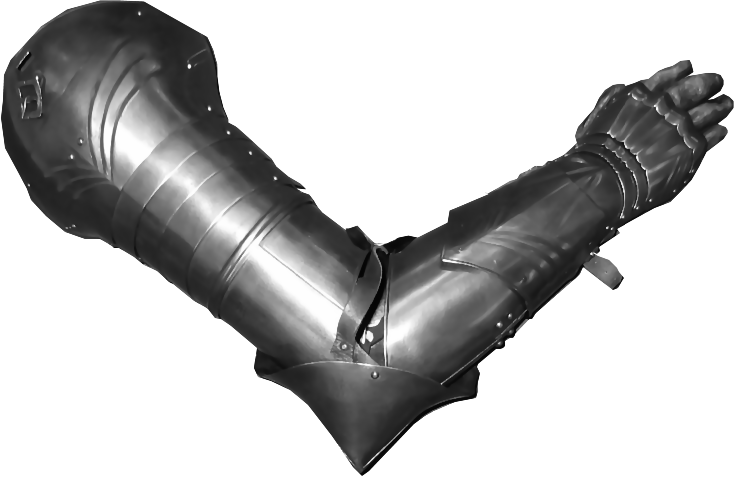 Pauldron, Rerebrace, Couter, Vambrace, and Gauntlet from the Gothic armor.
The gauntlet has been shoved as far up the vambrace as it will go and then connected with a hook to keep it in place. In reality, it probably would have sat further down on the arm, but the leather glove inside is all old and nasty and I don't really feel like trying it on to find out. Just something to be aware of in case you use this as a drawing reference.
NOTE: The couter (elbow piece) is actually on backwards. See the photo of the fully reassembled suit for an idea of how it should look. I'll try to get a replacement photo up if/when I can get access and permission to take a new photo.
Full Armor
www.deviantart.com/deviation/4…
Sallet
www.deviantart.com/deviation/4…
Cuisse, Poleyn, Greave, Sabaton
www.deviantart.com/deviation/4…
Cuirass with Fauld and Tassets
www.deviantart.com/deviation/4…