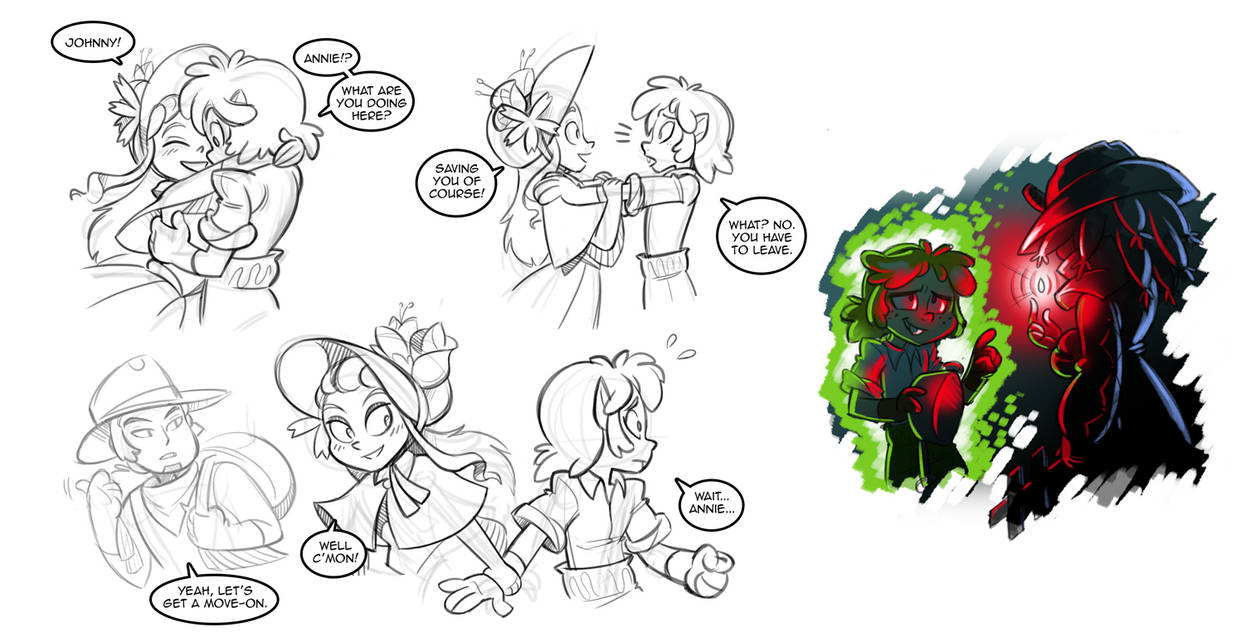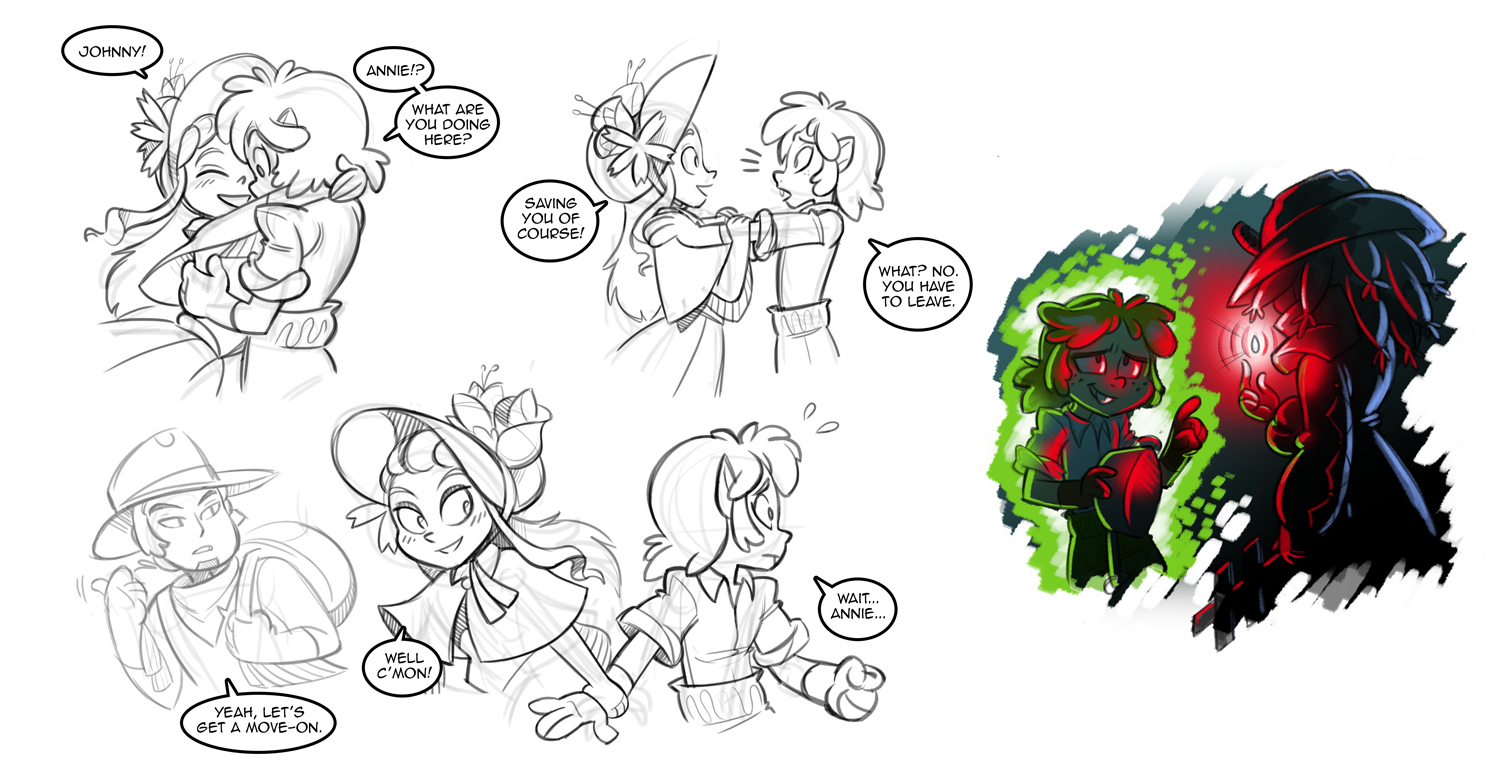 Watch
My poor apple boy looks more like a buck-toothed Link now. Annie would have pointy ears under her bonnet too. I see them more tied with old timey fae lore.
Johnny's summoned with that glowy appleseed, and controlled with one or two marionette controllers, though he has an issue with passiveness, and tends to respond to the slightest threat from miss as-yet-unnamed witch here.

At some point witch-lady will make Johnny go all berserker-mode on the folk trying to rescue him, and he won't like that one bit. Well, internally.
I need to draw Edison's bull mode. Any excuse to draw bovine!