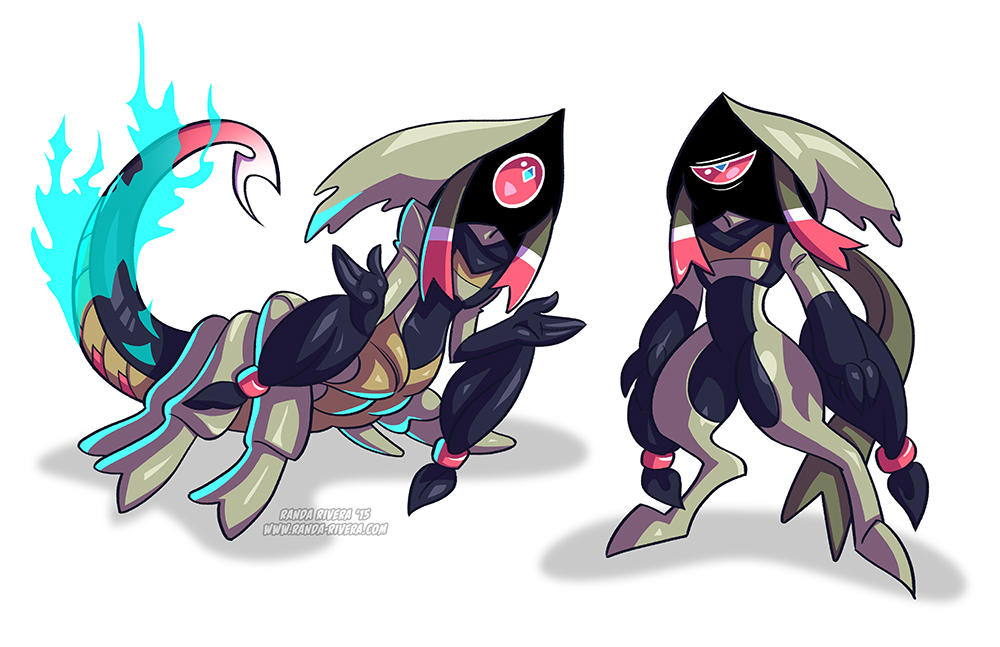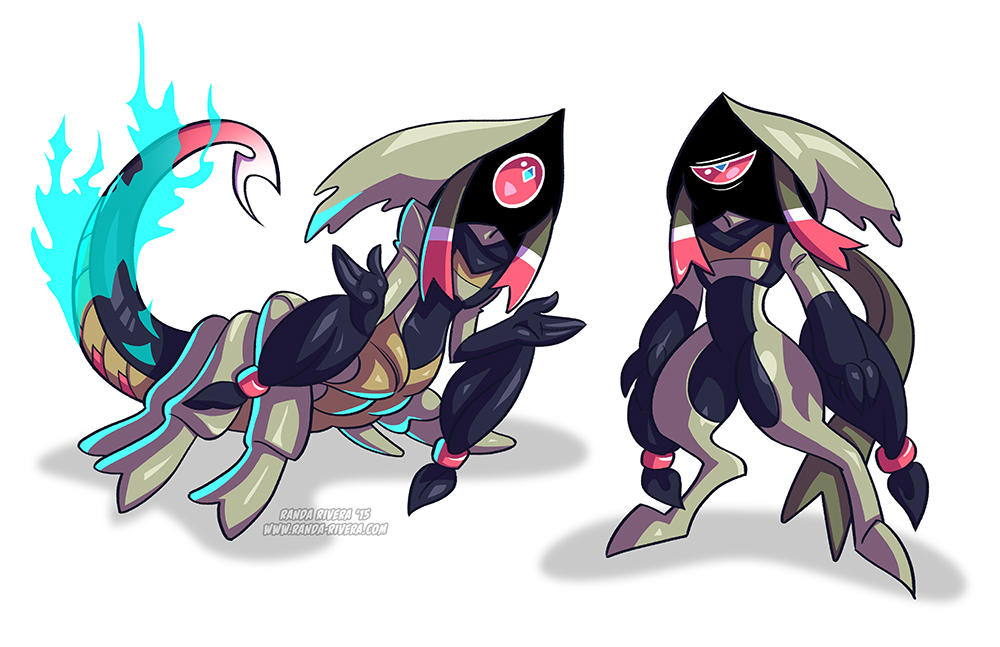 Watch
Initial antagonist of the welder story, though I intend for him to become a protagonist at some point. This currently nameless character belongs to the ghost-like enemy race I mentioned before, and they have some level of phasing ability, or at least the more powerful members do. They also have a type that can manage to possess non-sentient animals and ramp up/exaggerate their natural abilities/features to use on the field, which is what this guy does, though he's classified as an assassin.
He's sent to take out the captain of the protagonist's outpost via guiding a venomous insect into some rations, but something doesn't quite work right, and he ends up possessing mister eel welder guy (I need names :c), something that naturally freaks both of them out. Body-hopping anyone that isn't feral has never been heard of, so scorpion guy aims to drag welder guy back to HQ by force, and see what makes him the exception. Not before destroying the outpost first!
I wanted scorp guy to be friendly and charming, and totally agreeable until his intentions are laid out. To him there's nothing sinister about his job. Kinda' like Karl from Castle of Nations. Now to make sure I write him as well as Karl. @_@ His voice along with his race would sound similar to ethereals from warcraft. Scorp mode is more of a true form, bipedal mode is for convenience, when I need him standing around amongst the cast.

As usual everything is subject to change!

Reply

Reply

thanks!

Reply

You are doing good.
I really miss your comic work.
Reply

In general you art is impressive.
I coulda swore you had a comic series going some time back with grim reapers involved.
Reply

Reply

OooooOoh. OwO I love the design. Is this an original character, like you totally made him/her up? I also love the background info. About it being from bad to good. Inspired! What is this character for, a graphic novel or....?
Reply

Thank you! Yep he's original. He's for a comic I intend to make, though I haven't decided on a faster way to tell a story, ie writing with a few pictures here in there a la light novel style, or rough storyboards. My comic pages take way too long. :< Glad you are inspired!
Reply

I like writing but it so boring.......=_=

That's why I want to do comics. Hope you find a way! :3 You could always, as you said, make storyboards and hopefully find someone to animate it.
Reply