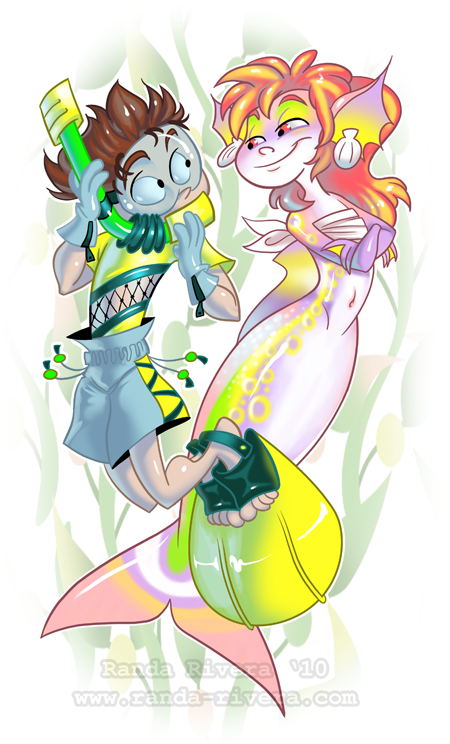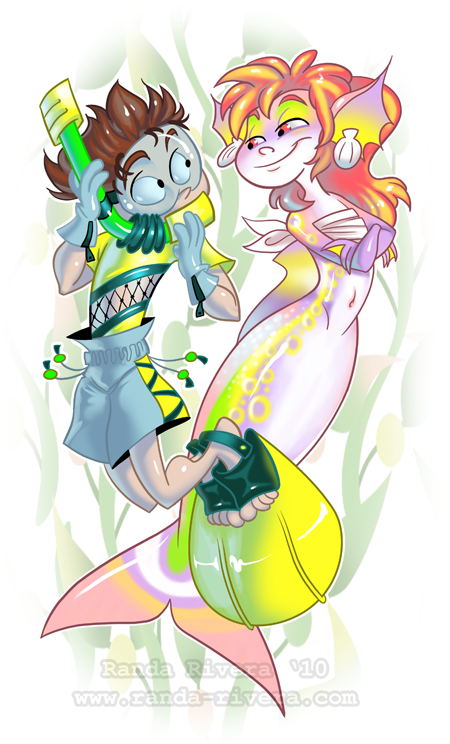 Finished coloring this lil sketch from my sketch pad while waiting for some 3D turnarounds to render. I has no render farm, just my comp.

No actual inspiration for the mer's colors, just goofin around.

I love the coloring! Very bright and shiny. 8D
Reply

Neat! Very lively, colourful and cute!

Also ,whatcha rendering?
Reply

Oh godddd that is amazing
Reply

Monofins and mermaids are a good combo, of course you know by experience.

Nice stuff.
Reply

Oh nice! I love the smugness of the mermaid and the detail of the human's shirt. Great stuff, Yam, as always!
Reply

Cute! Sometimes quick sketches make the cutest finished drawings.
Reply

The colors are great! And their expressions are adorable. I ♥ mermaids.
Reply