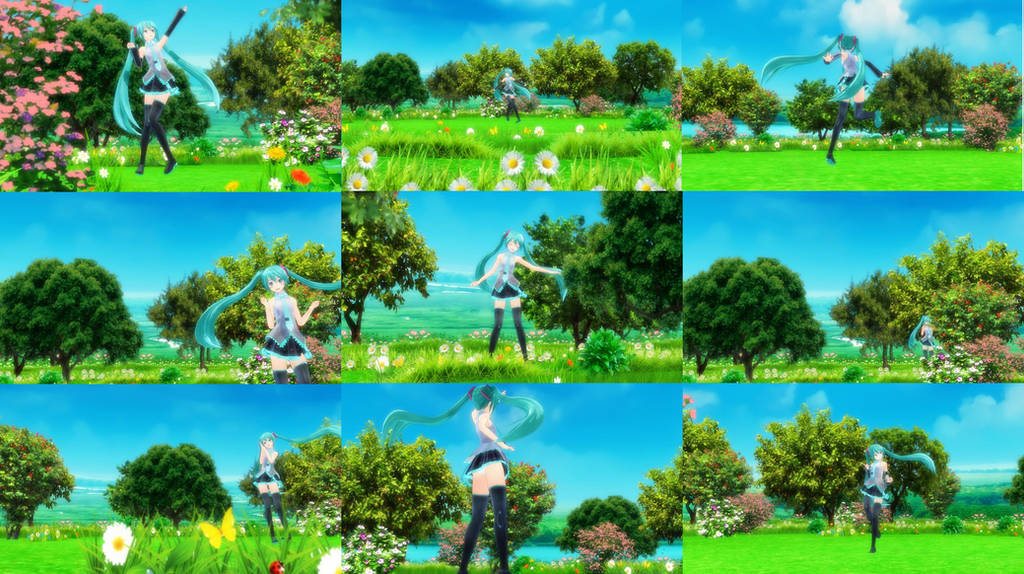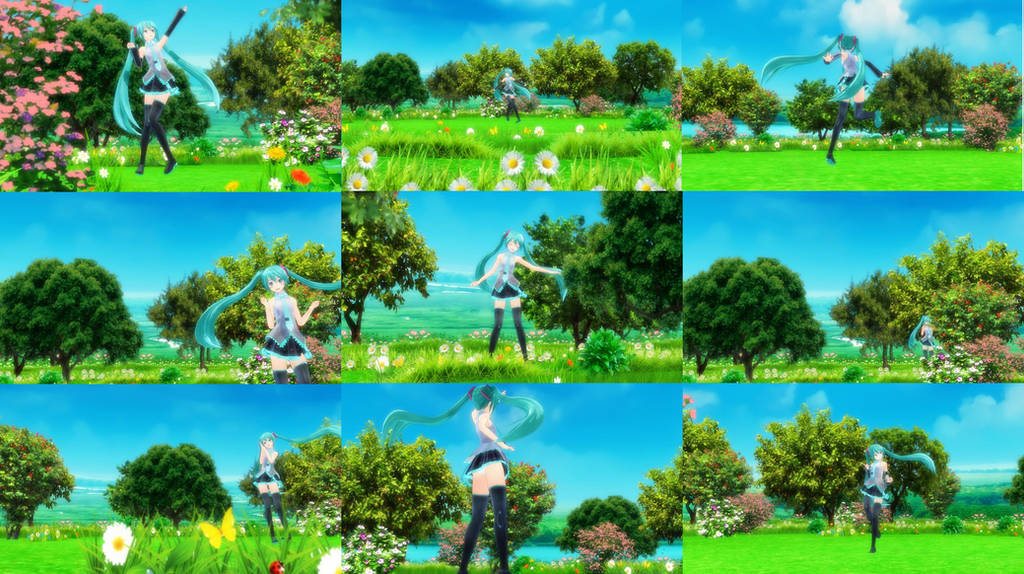 Watch
(click on "download" on right to see the full image)
Thanks so much to

for the name ^^
Poses by AisuChuu
Model by Koron
This stage it's made from scratch by me
Images are found on Google by free royalty images
Edit but not redistribuite
and credit me
adf.ly/1HjEeJ
PASS: firststage
Clairière fleurie
Well Yami I Hope you approve of my Critique ^^

I wish I could see this stage in person on my MMD, but still with the picture I can give a good review of it. ^^ You used very bright colors in the scenery, and the mixer of plants and trees works out nicely. I also like how distance and depth can be seen in the various screenshots. As for the sky, I don't really know what it is, but something is bothering me about it.. maybe its if you look very close, I can see how the sky colors are a bit off from the rest of the stage? I don't know. As for a name for the stage, I think "Meadow of times to come" ^^
The Artist thought this was FAIR
172 out of 179 deviants thought this was fair.
All in all this is one of my favourite stages. The stage is very realistic, and the layout of the plants as well as the mix of them absolutely is perfect. The colour scheme is very well thought up, and the bugs you added in give the stage it's own life. However the colour of the sky seems a bit off. It is a bit too...well...blue compared to the rest of the stage.Maybe if you added in a few more clouds or a rainbow or tossed in a bit more of a green tint the blue wouldn't counterbalance the stage as much. Although I do love how the stage fades out into the sky, that adds in a bit of nostalgia. As for a name, what about "Meadow of Dreams"? or "Garden in the Sky"?
The Artist thought this was FAIR
106 out of 109 deviants thought this was fair.