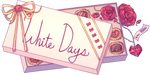 To take part of our lovely community, please join our Discord!
By purchasing an Annie you agree to the ToS.
Read more about the event here! ♥


Blessing Name: Galah (Eolophus roseicapilla)
How Many Blessings: 1
Rarity: Common
Eyes: Common, Round

Description of Blessings and Annie:
Galah's
are a type of cockatoo that are known for their
distinctive pink,
and grey plumage, their bold and loud behavior
making them a common sight in places they're endemic to.
They are playful, hyperactive cockatoos, and are often
found in big groups,
in the middle of green fields,
with said green fields becoming their home,
while
the forests are an unknown biome to them.
Be sure to spend lots of time with this darling bird!
Being ignored by flock-mates, adopted or not,
is not taken kindly
as they thrive in affection,
and lots of time with their
companions.
Optional Personality:
A standoffish bird with a very much standoffish expression to match.
He's prickly to most people due to past experiences t
hat left him unable to trust easily,
straying away from groups he used to naturally gravitate to,
and
keeping to himself for the most part. His arrogant front,
has driven most Annies away from him,
as he refused to shed the spikes he came to grow,
around his heart, looking at everyone in disdain...
and perhaps with a bit of
jealousy.
Internally, he just wants to have someone he can trust again.
Make him feel that it's safe enough to lower his walls once more,
and take a chance at reaching out a hand for another to pull him out of his funk.
He's rather socially awkward once he pulls down his face of arrogance, but he swears he's doing his best.
Hesitantly, he reveals a bouquet of flowers from behind his back,
and pushes them against your chest.
"..Ugh. Just take it."
Don't break his trust, alright?
AUCTION STARTS AT 180$
SB: 180$
Min Increase: 5$
AB: 400$
Auction ends after 24H after last bid.
Image details
Image size
1900x2900px 2.62 MB