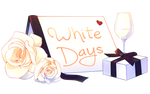 To take part of our lovely community, please join our
Discord!
By purchasing an Annie you agree to the
ToS.

Read more about the event here! ♥

DESIGNER

How many Blessings: 2
Rarity: Super rare
Eyes: Super rare glowing diamond shaped pupils
Description of blessings and Annie:

The Grey Crowned Crane is native to eastern and southern Africa, and they are the national bird of Uganda.
These birds can be found in the Sahara, but generally nest in wetter regions, such as marsh and grassy flatlands.
Their diets consists both of plant material and other animals, such as insects, frogs, snakes etc.
During most of the day, they hunt for food and then sleep in trees at night.
The Crowned Crane displays beautiful mating rituals which involves dancing, bowing,
jumping, mixed in with honking, which typically contrasts from other crane species' trumpeting.

The Secretary bird is a bird of prey, native to sub-Saharan regions and can be found as a symbol on the coat of arms of Sudan and South Africa.
They are very territorial birds and tend to be found alone. Secretary birds are typically described as eagles or hawks with the body of crane,
and tend to be confused as cranes from a glance. Females and male Secretary birds have little sexual dimorphism, but on average, the males display longer head plumes and tail feathers.
Although a bird of prey, these birds generally hunt on foot, rather than catching their prey while in flight. Breeding-wise,
the Secretary bird display their interest through flight patterns and calls, or ground chase (yup, they chase one another!).



Optional Personality:


This beautiful bird Annie enjoys to display his warmth and patience with others, as he understands love is timeless and precious.
Although he looks somewhat condescending, he prays for everyone's day where true love finally meets them,
while also watching carefully over others and ridding their relationships of bad energy.
He harnesses this bad energy to turn into fiery warmth.

AUCTION STARTS AT 200$
SB: 200$
Min Increase: 5$
AB: 600$
Auction ends after 24H after last bid.
Image details
Image size
2700x2740px 4.84 MB