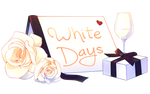 To take part of our lovely community, please join our
Discord!
By purchasing an Annie you agree to the
ToS.

Read more about the event here! ♥

DESIGNER
How many Blessings: 1
Rarity: Common
Eyes:
Common
Description of blessings and Annie:
The white-lipped pit viper is a venomous species
commonly found in Southeast Asia.
Typically, these vipers are green -
blue vipers occur very rarely,

and have only been found
in certain locations alongside green vipers.
Donning the colours of the blue white-lipped pit viper
and its scaly patterns,
this Annie wears beautiful yet durable clothing.
AUCTION STARTS AT 140$
SB: 140$
Min Increase: 5$
AB: 300$
Auction ends after 24H after last bid.
Image details
Image size
3150x3120px 8.7 MB